Or should I say free speech?
The San Francisco Board of Supervisors has voted unanimously to condemn hateful radio personality Michael Savage for comments he made about immigrants: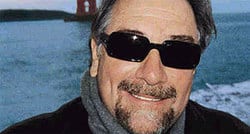 "The resolution, introduced by Supervisor Gerardo Sandoval, not only condemned the language used by Savage, but reiterated San Francisco's commitment to being a tolerant, respectful city. Savage made defamatory remarks about college students who were involved in a weeklong fast in San Francisco's Civic Center Plaza from July 2 to July 9 to urge Congress to pass an immigration reform bill. Savage said in a radio program on July 5 that the demonstrators should "fast until they starve to death,' according to the resolution. The resolution states that the board deems Savage's comments as 'symbolic of hatred and racism,' both of which are not tolerated or endorsed by the city and county."
Savage's remarks in the past have also been virulently homophobic.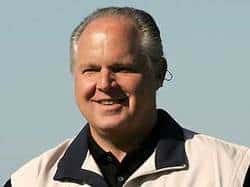 Clear Channel has responded to a letter from Harry Reid and Senate Democrats calling on the network "to publicly repudiate" comments made by Rush Limbaugh about "phony soldiers".
Said Clear Channel's president Mark P. Mays: "Mr. Limbaugh's comments have stirred a lot of emotion, and I have carefully read the transcript in question. Given Mr. Limbaugh's history of support for our soldiers, it would be unfair for me to assume his statements were intended to personally indict combat soldiers simply because they didn't share his own beliefs regarding the war in Iraq. I hope that you understand and support my position that while I certainly do not agree with all the views that are voiced on our stations, I will not condemn our talent for exercising their right to voice them."
Meanwhile, "In the House, Rep. Mark Udall, D-Colo., who is running for the open Senate seat in his state, has authored a resolution condemning the host. Democratic Majority Leader Steny Hoyer has not decided whether or not he'll bring it up for a vote, his staff told FOX News."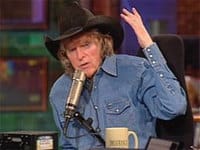 Newsday reports that Citadel Broadcasting is close to finishing up a deal with Don Imus that would put him back on the air for the first time since CBS fired him for making derogatory remarks about the Rutgers Women's basketball team: "It was not immediately clear from where Imus would be heard, but Citadel owns WABC in New York, making its morning slot a logical destination. It also owns WPLJ-FM. Currently the ABC spot is occupied by Ron Kuby and Curtis Sliwa."
And finally, Ann Coulter's piehole has a new book out and it's already raising a stink. Unfortunately, in the next few weeks, you're likely to hear the piehole spewing forth.
You may have missed…
Towleroad Guide to the Tube #180: Phony Soldier Edition [tr]