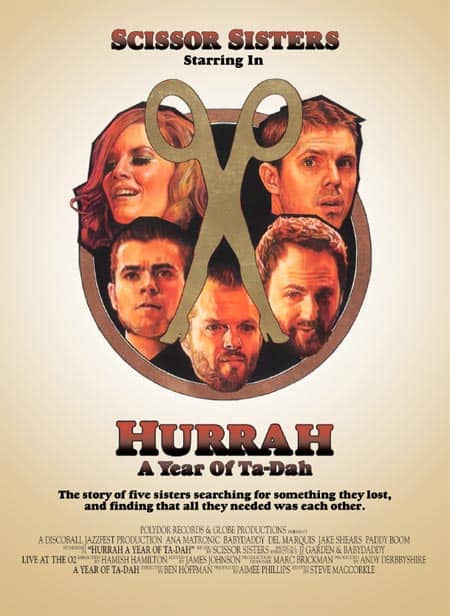 Scissor Sisters are set to release a new DVD next month which includes a 90-minute concert shot at London's O2 Arena as well as a 40-minute documentary.
The documentary follows the band on their world tour and includes behind=the-scenes footage from the group's appearance on the soap opera Passions and a look at the making of their "She's My Man" video.
If the box art for the DVD feels strangely retro, there's a good reason. In the 70's and 80's, Drew Struzan designed hundreds of movie posters and related memorabilia, becoming known for a movie poster style that featured a "gallery of portraits".
The band, longtime fans of Struzan's work, asked the illustrator to design the artwork for Hurrah: A Year of Ta-Dah, which goes on sale November 12.
After the jump are a couple examples of Struzan's work, but there are many more posters here.