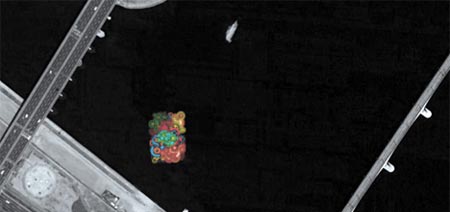 Designer Seung-Jin Lee takes LED lighting aquatic with a design project that incorporates "a series of tubes embedded with LEDs (light-emitting diodes) floating right on the water's surface." The LEDs can them be controlled by computer to project a series of images. I'm not sure how this could be put to practical use, but it sure is purdy. That's an aerial view above. Check out some more views here.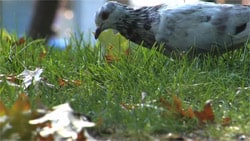 Video-sharing site Vimeo now offers HD. (via kottke)

Radiohead seeing financial windfall from groundbreaking online album offer? "A poll of in excess of 3,000 people on a Record of the Day website has found that the average price a Radiohead fan paid for a copy of 'In Rainbows' was £4. Corroborated with our exclusive that the Oxford band shifted 1.2million copies of the album – thanks to inside knowledge of a source close to the band – it means that Radiohead could have potentially earned a massive £4.8million from the album already!"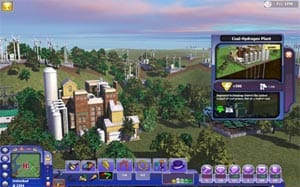 Are you a fan of SimCity? This fall sees the release of the next iteration of the popular city-building game with the release of SimCity Societies. Gaming site Kotaku reported this week that the new game will be incorporating eco-conscious climate change elements, making your city vulnerable to the effects of global warming. And they've partnered with British Petroleum as a sponsor: "While the game doesn't force you to power your city in any specific way, using cheaper, carbon dioxide producing sources of energy will raise the town's carbon ratings, causing disasters like droughts, heat waves, and the like. Alternatively, choosing from a variety of BP Alternative Energy low-carbon power options like hydrogen, natural gas, wind farms and solar power, players keep their cities safe from harm and feel all warm and fuzzy about themselves while learning about some of the causes and consequences of global warming…"

Online invite service MyPunchbowl announces specially-designed invites for the LGBT community dealing with same-sex marriage, civil unions, gay pride, AIDS awareness, coming out, and adoption.

Google Maps has added six new cities to its "Street View" option, allowing you to see into the windows of storefronts and residences in Chicago, Pittsburgh, Philadelphia, Phoenix, Portland and Tucson. They've also added a new element that lets you pan up the sides of buildings in some areas, including the Sears Tower in Chicago.

Energy-guzzling Plasma TVs and many LCDs may be banned from sale in Australia under new guidelines.

Google's rumored phone is not expected to go after Apple's iPhone, which many thought it might. What Google is hoping to create instead is revolutionary software that will be emulated and adopted by other phone manufacturers: "Google wants to extend its dominance of online advertising to the mobile Internet, a small market today, but one that is expected to grow rapidly. It hopes to persuade wireless carriers and mobile phone makers to offer phones based on its software, according to people briefed on the project. The cost of those phones may be partly subsidized by advertising that appears on their screens."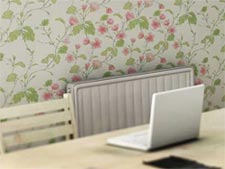 Remember that wallpaper in Charlie and the Chocolate factory that was lickable? Here's something sort of similar. It's wallpaper that is heat sensitive, and its pattern changes when the radiator goes on. I doubt it tastes very good though.

On Thursday, Apple launched a new directory for iPhone users highlighting the many third-party apps that have been developed for the device's Safari browser. Apple still hasn't opened up the iPhone itself to third-party developers: "While Jobs claimed Web applications built using Web 2.0 technologies such as Ajax would behave like native apps on the iPhone, developers have said that having access to the operating system makes it possible to build software with many more capabilities than a Web 2.0 application. To do that, however, they would need a software development kit from Apple. The company does not plan to offer an SDK for the iPhone." At least not yet. In other iPhone news, a company called Goldstriker will soon be offering the coveted device in 24-carat gold.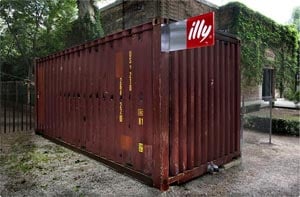 This shipping container may not look like a place you would want to live, but artist-architect Adam Kalkin has designed what he calls the Quik House, and it's pretty amazing: "With the push of a button, the house opens in 90 seconds like a flower and transforms from a compact container into a fully furnished and functional space with a kitchen, dining room, bathroom, bedroom, living room and library." Illy espresso is going to be demonstrating one of them at the Time Warner Center in New York from November 28 to December 29, only theirs is going to be a caffé where you can sit and have a cup of cappucino. Click the photo to see the crate transform, or follow this link.

Worried about your car being stolen? That may be a thing of the past very soon, if you have a system forthcoming from OnStar by GM. PC World reports: "OnStar is well on its way to god status by introducing Stolen Vehicle Slowdown, a new technology that is capable of transmitting a signal to a vehicle and corresponding with its powertrain system to reduce fuel flow to the engine and eventually decrease the speed of the car. The slowdown would happen at a safe and gradual level, so that coppers could safely follow and apprehend the thieves." It's to be implemented in 1.6 million 2009 model GM cars.
---
S P O N S O R …
Newegg.com is this month's sponsor of Towletech. Computer Shopper's citation his year:
BEST PLACE TO BUY OVERALL (ONLINE): Newegg.com

The bushel of Shoppers' Choice awards that Newegg.com wins annually are a testament to how well-regarded the e-tailer is in the eyes of tech shoppers. Cheap shipping, low prices, and a huge inventory all help make the site a repeat winner in this category.
Advertise here with ModurbanMedia > Select.