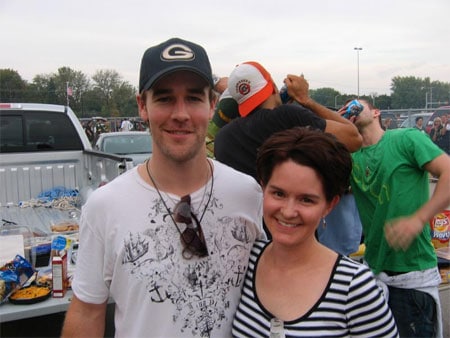 This week on Tailgating with the Stars…
The Bears/Packers game a week ago drew a massive crowd a week ago, but the pre-game show in the celebrity holding pen proved quite the draw as well.
Spectators were treated to James van der Beek, before his TV return on Ugly Betty this Thursday. Perhaps more fascinating for the cheeseheads, however, was the opportunity to watch a messy Justin Timberlake shotgunning a Lite beer.
More shots over at Deadspin.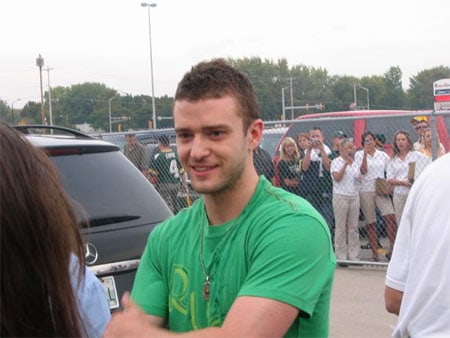 You may have missed…
Justin Timberlake's Shirtless Good-bye [tr]
Antonio Banderas Tops Justin Timberlake [tr]
Justin Timberlake: Bringing Waxy Back [tr]