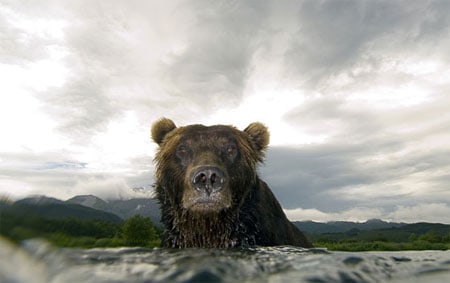 I know we have some Planet Earth fans out there. The Natural History Museum in London just handed out its Shell Wildlife Photographer of the Year awards and some of the winners are pretty amazing. This shot of a brown bear was shot by Sergey Gorshkov in Russia, who happened to be taking pictures of salmon and didn't notice the bear until he was right next to him.
This elephant shot was the overall winner. The entire gallery is here.
Incidentally, when I was in Montana last week I spotted a black bear near my family's property. Of course I desperately wanted a photo but by the time I had my camera ready, well, as you can see I wasn't as successful as Mr. Gorshkov.