An entire blog devoted to men who look like old lesbians.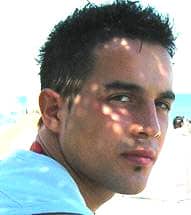 Porn star (link NSFW) who won Mr. Gay Argentina draws attention to legitimacy of Mr. Gay competition: "In the United States, gay porn is often looked upon as representing the gay community in a negative light, but other countries like Argentina have less hang ups about allowing their community to be represented by someone who has participated in the industry. For most naysayers, the problem isn't so much that a porn star will be representing a country at the competition as it is about the validity of the competition itself…The organizers say they are "looking for all types of guys, from gym-bunny to math geek with a passion to lead," but the math geeks seem to have taken a much further back seat to the gym bunnies… like perhaps on a different bus."

GLAAD President Neil Giuliano on the proliferation of same-sex commitment announcements: "Today, every state in the union and Washington, D.C., has at least one paper with an inclusive policy for their weddings and celebrations pages — for a combined national circulation of over 37 million in nearly 900 outlets, reaching almost 75 percent of total newspaper readers."

Christina Aguilera or pregnant drag queen?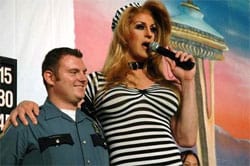 Drag queen host no longer welcome at Seattle's gay bingo. Thom Hubert: "As a drag queen, if I stuck to this stuff by the letter, why, I'd have to wear a black robe and stand behind a podium and just read the numbers out. The contract said, 'the host will not act in a flirtatious manner, will not wear reveailing clothing, will not make sexual gestures or comments.' How could any drag queen appear or perform under these guidelines?"

As promised, North Carolina Baptists vote to expel Myers Park church for welcoming gay congregants and not trying to change them: "The liberal church of 1,970 members became the first to be kicked out under rules passed at last year's meeting that said any Baptist church that affirmed or endorsed homosexual behavior would be considered 'not in friendly cooperation with the Baptist State Convention of North Carolina.'"

Eight cows in Utah attempted to make a break for it when the trailer they were in pulled in to a McDonald's restaurant. Lt. Kevin Burns: "They didn't like their future."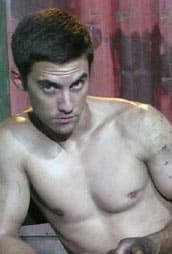 What's an episode of Heroes without some additional Milo Ventimiglia skin scenes.

Gay activists in South Korea request international support: "They want to mobilise international support for the restoration of sexual orientation as a protected category in the proposed anti-discrimination legislation (ADL) recently drafted by the Ministry of Justice."

Richard Simmons brings Jennie Garth to tears on Dancing with the Stars (video).

NYU's plans for a campus in the United Arab Emirates angers LGBT students: "Now, a month after administrators announced plans for the university's first full-fledged satellite campus, some students have raised questions about the partnership, saying it is at odds with NYU's support for rights for lesbian gay, bisexual and transgender students. NYU has a reputation for being one of the U.S.'s most gay-friendly schools; the Princeton Review has ranked it 'Most Accepting of the Gay Community' two years in a row. At a town hall meeting last week, two students sharply questioned NYU president John Sexton about the plan and voiced their concerns about LGBT students at NYU Abu Dhabi. U.A.E. federal law does not outlaw homosexuality outright, but it does define 'acts of homosexuality' as illegal, said Simon Pearce, the director of strategic communications for Abu Dhabi's Executive Affairs Authority."

19 former pilots and government officials call on United States reopen investigations into UFOs: "We want the US government to stop perpetuating the myth that all UFOs can be explained away in down-to-earth, conventional terms."