Human Rights Campaign: did the gay rights group use underhanded tactics to skew polling over ENDA in order to show support for dropping transgender protections?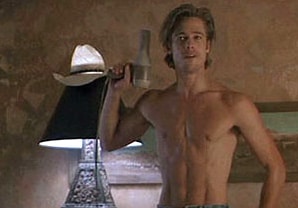 Brad Pitt says he'll no longer do nude scenes in films: "I don't want to be embarrassed when my kids get old enough to see my films. I can't see any more nude scenes [in my career.]"

Australian ACT civil partnerships likely to move forward under Labor Party: "The incoming attorney-general, Robert McClelland, says Labor is unlikely to block a proposal by the ACT to legally recognise same-sex couples – a plan that was repeatedly stymied by the Howard Government. The ACT Attorney-General, Simon Corbell, is planning to reintroduce a civil partnerships bill, which will give legal recognition to unions between same-sex couples. The plan was blocked by the Howard Government last year and the outgoing Attorney-General, Philip Ruddock, threatened to do so again in February."

LOGO announces reality show about gay basketball team San Francisco Rockdogs.

China's refusal to allow USS Kitty Hawk to dock in Hong Kong not a misunderstanding: "Liu said "erroneous" actions on the part of the U.S. had 'disturbed and harmed' relations. He pointed to Congress' awarding its highest civilian honor to the Dalai Lama last month. Although the Tibetan spiritual leader is lauded in much of the world as a figure of moral authority, Beijing demonizes the monk and claims he seeks to destroy China's sovereignty by pushing for independence for Tibet. Also hurting relations were arms sales to Taiwan, an island which China regards as a renegade province, he said. A White House spokeswoman said she was surprised by the explanation."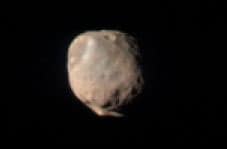 Mars Reconnaissance Orbiter provides new look at Martian moons: "Carbonaceous chondrites are primitive carbon-containing materials thought to originate in the outer part of the asteroid belt. This led to a commonly held view among planetary scientists that Mars' moons are primitive asteroids captured into Martian orbit early in the planet's history. More recent measurements have shown that the moons are in fact relatively red in their color, and resemble even more primitive D-type asteroids in the outer solar system."

Firefighters asked to report people who express discontent with the U.S. Government.

Arsonist continues to plague Provincetown — recent fire was 11th since October: "It's scary and sad that people are going around setting peoples' property on fire. It's ridiculous and wrong, if that is indeed what is going on."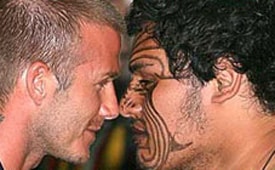 David Beckham nuzzled in New Zealand.

Obama courting Michael Bloomberg as potential VP candidate? "An Obama aide said the meeting was scheduled because of 'mutual interest' and did not know whether the two had met before." Actually, they have: "Bloomberg, according to my spy, said he had met Obama for the first time about a year and a half ago, in the Senate subway, and was struck by Obama's eloquence. But 'he simply is not experienced enough to become president,' Bloomberg, I'm told, said. That's in part, at least, because 'senators have absolutely no idea what executive decision making is all about' — a familiar Bloomberg theme and one that would disqualify a number of candidates."

James Franco and Mila Kunis parody The Hills.

Log Cabin Republicans unleash Romney "Mitt Flops" ad: "The ad by the Log Cabin Republicans notes that Romney signed legislation in 2003 that increased taxes on New Hampshire residents who worked in Massachusetts. It also says Romney raised taxes on businesses, a point Romney disputes by saying he was merely closing tax loopholes…The radio ad represents the second effort by the Log Cabin Republicans to cast Romney as a flip-flopper. Last month, the group aired an ad in Iowa and on national cable that sought to undercut his support among social conservatives."