New report from IPCC a terrifying forecast of the years to come: "Drawn up by more than 2,500 of the world's top scientists and their governments, and agreed last week by representatives of all its national governments, the report also predicts that nearly a third of the world's species could be driven to extinction as the world warms up, and that harvests will be cut dramatically across the world."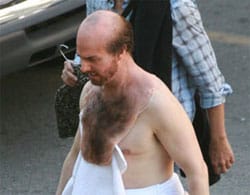 Tom Cruise's sexy beast makeover.

Australian singer Missy Higgins comes out of the closet: "I think sexuality is a fluid thing and it's becoming increasingly more acceptable to admit that you're that way."

Four people stabbed at Greenville, South Carolina bar where Sean William Kennedy was fatally beaten in a hate crime assault last May.

Australian attorney general urges supporters of man thought by many to be wrongfully convicted for gay man's murder to make a petition for mercy to the Governor of Victoria. The convicted man, Jamie Koeleman, has served 19 years in prison for the stabbing murder, which many claim was improperly investigated.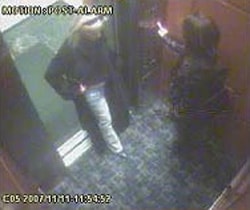 Woman and accomplice in drag sought in New York real estate open house burglaries: "According to the police, the pair conducted a two-hour crime spree on Oct. 28 during three open houses, beginning at noon at 14 East 96th Street, where a Tiffany clock and designer handbags were stolen. An hour later, a dress, earrings, a bottle of Champagne and diamond jewelry were stolen at 4 East 82nd Street from an apartment listed at $2.195 million. The third theft occurred about 2 p.m. at 188 East 78th Street, where a fur coat, a wallet and a Coach shoulder bag were taken, according to the police. On Sunday, the police said, the same couple turned to the Upper West Side, at a duplex at 2373 Broadway that is on the market for $1.9 million."

A photo wrap-up of the American Music Awards.

Stephen Schwartz and Alan Menken discuss their musical collaboration on live/action animation hybrid musical Enchanted.

Arrests made in gay bashing of Top Chef contestant Josie Smith-Malave after victim's lawyer publicly criticizes police for not taking the attack seriously: "Melissa Trimarchi, 21, was arrested Saturday night on a misdemeanor assault charge, police said. She was released on an appearance ticket until a Nov. 30 court date. No working telephone number could be found for Trimarchi at the Sea Cliff address police gave, and they didn't know whether she had an attorney. Police also said Saturday that Elizabeth Borroughs, 20, had been arrested Tuesday on a misdemeanor charge of aggravated harassment. She also was released on an appearance ticket and is due in court Friday."

Eric Winter to return to Brothers and Sisters.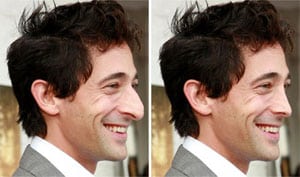 Adrien Brody, others, take fantasy trip under the knife.

Family and friends of U.S. soldier Ciara Durkin, who was slain in Afghanistan under mysterious circumstances, still don't know why she was killed, but they don't think it was because of her sexuality: "Those close to her do not believe that Durkin was targeted because of her sexual orientation. Durkin had talked with her friends, before she enlisted, about the Army's 'Don't Ask, Don't Tell' policy, which allows gays and lesbians to serve as long as they do not disclose their sexual orientation or act upon it. She was, they recall, not particularly concerned about being found out. Durkin apparently did not reveal that she was a lesbian while in the service and, according to one soldier who knew her, her unit members were as shocked by her death as the discovery that she was a lesbian."

Hundreds gather to watch 15 same-sex couples hold mass commitment ceremony in Adelaide, Australia.