In a plea bargain, Ilya Shurov, the last man to be tried in the death of Brooklyn interior designer Michael Sandy, pleaded guilty yesterday to manslaughter and attempted robbery as a hate crime. Shurov, 21, will serve 17 1/2 years in prison.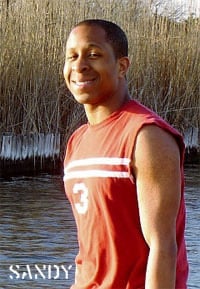 In exchange for the plea deal, prosecutors dropped the charge "felony murder as a hate crime" which could have carried a life sentence. Shurov and three others lured Michael Sandy via an internet chat room to a beach near Brooklyn's Belt Parkway, where a botched robbery led to Sandy being forced into traffic where he was hit by a car. Sandy fell into a coma and later died of his injuries.
The New York Times reports: "Of the four defendants, only Mr. Shurov was accused of physical violence. In the first trial, witnesses said he had hidden behind a dune, run out, thrown punches, chased Mr. Sandy in front of a moving car on the Belt Parkway and then rifled his pockets."
Defense lawyer Hermann P. Walz told the paper: "He might have had a reasonable chance of beating the hate crime, but he had less of a chance of beating felony murder. He's definitely culpable of the actual death. His actions, more than anybody else, caused this person to die."
Earlier this month, John Fox was convicted of manslaughter and attempted robbery as a hate crime, and a fourth accomplice, Gary Timmins, was sentenced to four years for attempted robbery as a hate crime and offered a plea deal to testify against the others.
Yesterday, New York magazine published a lengthy piece on the case and its attendant hate crime charges.
For all our Michael Sandy coverage, click here.