Gus van Sant and producers Bruce Cohen and Dan Jinks will be first out of the gate with their Harvey Milk biopic, which is set to begin shooting in January with Sean Penn confirmed as the slain gay rights leader.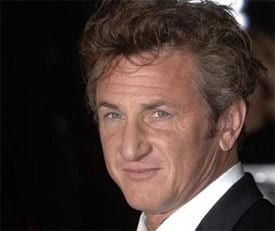 Back in September I posted that Penn was planning to sign on, news which was confirmed on Friday. According to the Hollywood Reporter, "Bruna Papandrea of Groundswell, William Horberg and 'Milk' screenwriter Dustin Lance Black have come aboard as executive producers. Groundswell CEO Michael London also will serve in a producing capacity on the film."
Van Sant's Milk is one of two dueling projects based on the life of the San Francisco's supervisor. The other, The Mayor of Castro Street, with director Bryan Singer and producers Craig Zadan and Neil Meron attached, has apparently been held up by the writer's strike.
Variety reports: "According to producer Craig Zadan, Christopher McQuarrie's script is ready, but it wasn't turned in before the strike. Bryan Singer, who's busy with 'Valkyrie,' is attached to direct that project for Warner Independent. 'Everything's all set; the problem is, because of the writers strike, we can't do anything,' said Zadan, who's been developing the project with producing partner Neil Meron for 15 years."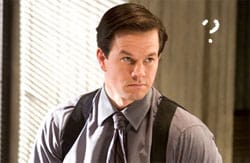 Towleroad has heard some rumors about who else might be lined up for the Gus van Sant film.
Consider this completely unsubstantiated, but we hear that James Franco is in talks to play Milk's brother Robert, and Mark Wahlberg is in talks to play Milk assassin and fellow SF supervisor Dan White.
Matt Damon had been attached to play White, but according to a spokesperson from Focus Features who spoke to Variety, "Matt Damon was not attached when Focus came on board to acquire the project."
Previously
Gus van Sant Snaps Up Penn and Damon for Harvey Milk Film [tr]
Singer and Van Sant Vie to be First with Harvey Milk Film [tr]
Harvey Milk to get Bust at San Francisco City Hall [tr]
Thank God for Harvey Milk [tr]