Another kind of gay panic? UK woman may have been killed because she discovered boyfriend's gay identity on his mobile phone.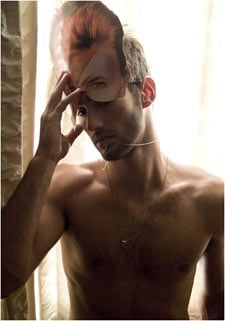 A look at Brazil's new gay magazine, Junior.

Iran President Mahmoud Ahmadinejad offers to be an observer at U.S. presidential election: "The proposal came in a speech to volunteers with the Basij, a pro-regime militia. He said he was prompted by a belief that Americans would vote against the current administration in a truly free poll. However, the terms of Ahmadinejad's offer appeared to betray some confusion about the potential candidates. 'If the White House officials allow us to be present as an observer in their presidential election we will see whether people in their country are going to vote for them again or not,' he said."

British traffic warden spat on by homophobe.

Online bookie writes €100,000 check to sponsor the Bingham Cup gay rugby tournament: "He said the event was highly appropriate for their brand, before adding this was not the type of company that does what people might expect a bookmaker to do. 'This might raise a few eyebrows when it comes to town, but we're not scared of that.' Richie Whyte, the Bingham Cup's tournament director, said he was delighted at the deal. 'Paddy Power has an innovative and risk taking approach to the market.'"

Mitt Romney's anti-gay marriage message hitting Iowa mailboxes.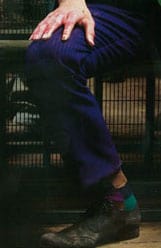 Heath Ledger as the Joker – revealed…yay or nay?

Missoula, Montana holds rally against anti-gay hate crimes: "Two recent instances of alleged anti-gay violence in Missoula provided the impetus for the rally. Earlier this month, [Jess] Keith was beaten by a group of four women who she said verbally assaulted her with homophobic remarks. That same weekend, a 22-year-old University of Montana student was attacked by four unknown men while crossing the campus footbridge. The victim was shoved to the ground and kicked repeatedly in the chest and back, police said, and his assailants screamed anti-gay epithets during the attack. Sgt. Casey Richardson and Capt. Dick Lewis of the Missoula Police Department were on hand to visit with audience members and show their support at the rally. 'We want everyone to know that we're available,' Richardson said."

Madonna in deep shit for dyed sheep.

Brendan Fraser's hair makes a comeback.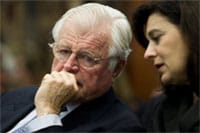 Ted Kennedy signs multi-million book deal to write memoirs: "Neither Kennedy's office nor the publishing house would reveal the size of the package, but a publishing figure familiar with the deal said Kennedy's payment was one of the largest in history, eclipsing the $8 million given to New York Senator Hillary Clinton. Former President Clinton and former British Prime Minister Tony Blair each got a reported $10 million for their memoirs."

Rainbow flag, hung in honor of visit by openly gay legislator Sen. Scott McCoy, snatched from flagpole at Dixie State University in St. George, Utah. McCoy: "Obviously someone had a problem with the fact gay people were on campus. I find it hard to believe this person just coincidentally took it."