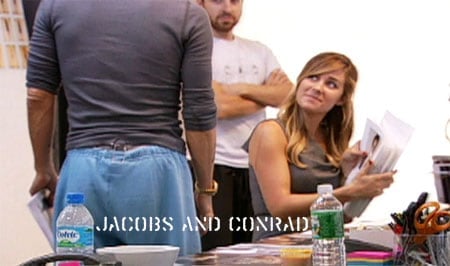 Marc Jacobs' made a recent appearance on the non-reality reality show The Hills last week, but doesn't understand the hubbub surrounding it. He talked to Metro's Daniel Holloway about it at the OUT 100 party on Friday night:
"I was downstairs in my office and they said, 'Do you want to come up and say hi to Lauren on 'The Hills?'" Jacobs told us. "And I was like, 'Oh, OK.' So I ran upstairs and said hi. I mean, I didn't realize what a huge deal that show was. And then everybody in the world started e-mailing me in the next couple of days. Everybody kept calling me and saying, 'You were on 'The Hills.' I saw you on 'The Hills.' What is it with everybody watching that show?"
I don't get it either, but somehow every time I'm channel-surfing and come across it, I'm sucked into its vacuous black hole from which no intelligent substance escapes.