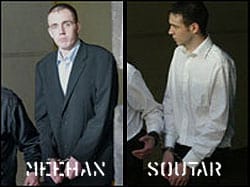 David Meehan, 19, and Martin Soutar, 21, who pleaded guilty in October to the murder of 51-year-old civic officer James Kerr in a public park in Perth, Scotland have been jailed for 16-to-life and 9 years, respectively.
According to the BBC, however, the killer's sentence could be a lot longer: "He told him he was not guaranteed automatic release after serving the 16 years set and added: 'You remain liable to be detained for life.'"
One other 15-year-old teenager, who reportedly initiated the attack on James Kerr, is to be sentenced tomorrow.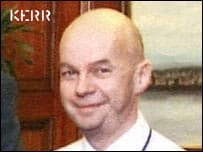 The BBC reports: "Mr Kerr, 51, was left lying in a pool of blood with major head injuries while Meehan and his accomplices went to a party. Meehan later claimed they walked past their victim two hours later and ignored him as he lay on a path near a boating pond. The schoolboy, who cannot be named for legal reasons, admitted assaulting the victim by punching him in the face and knocking him to the ground. Judge Lord Macphail said: 'This was a killing of a callous and brutal character which appears to have been marked by a homophobic element.' He said photographs of the victim's body were 'horrifying'…As they left the scene the schoolboy was heard to say that he hated 'gays and poofters'. A woman walking her dog later came across Mr Kerr. He died later that day in hospital."
You may have missed…
Hate Sheet: Pennsylvania, Houston, Northern Ireland, Scotland [tr]