STUDY: Same-sex marriage would benefit Maryland's coffers to the tune of $3.2 million dollars annually.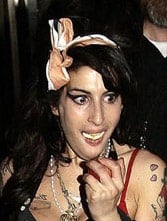 Amy Winehouse cancels entire tour because something is missing.

Delete, delete, delete. Scott Bloch, the head of the federal agency investigating Karl Rove's political operation and its perhaps improperly deleted computer files, is now in the "hot seat" himself, for the same activity: "Recently, investigators learned that Mr. Bloch erased all the files on his office personal computer late last year. They are now trying to determine whether the deletions were improper or part of a cover-up, lawyers close to the case said. Bypassing his agency's computer technicians, Mr. Bloch phoned 1-800-905-GEEKS for Geeks on Call, the mobile PC-help service. It dispatched a technician in one of its signature PT Cruiser wagons. In an interview, the 49-year-old former labor-law litigator from Lawrence, Kan., confirmed that he contacted Geeks on Call but said he was trying to eradicate a virus that had seized control of his computer."

Lesbian novelist Jane Rule dies of liver cancer at 76: "She was the first Canadian woman writer to write about being gay as if it was part of the normal life."

Did Jake Gyllenhaal and Reese Witherspoon join the mile-high club?

Separated at birth? Venus much more like Earth than previously thought.

Seattle groups hold forum on anti-gay attacks.

Judge rules case challenging Wisconsin's gay marriage ban can proceed.

Giuliani under fire for secret Hamptons trips funded by taxpayers. Anderson sticks it to him last night – Rhode Island Assembly gets second gay lawmaker: "Democrat Frank Ferri rolled to victory in yesterday's special election for the District 22 House seat, defeating Republican Jonathan Wheeler and independent Carlo Pisaturo Jr. to win the seat formerly held by fellow Democrat Peter T. Ginaitt. Ferri took 53 percent of the vote, 896 in total. Wheeler was second with 33 percent, and Pisaturo a distant third."

North Carolina POLL: Does a candidate's sexual orientation matter?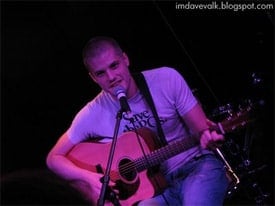 Shortbus actor and musician Jay Brannan in concert in London.

Gay man jailed in Hong Kong for blackmailing his lover: "A gay blackmailer who threatened to tell a Hong Kong primary school teacher's employers about their one-night stand was Thursday beginning a three-year jail term. Alex Lo Man-nam, 21, extorted nearly 4,000 US dollars from his 34-year-old victim with threats to tell his school they had sex when Lo was under 21, the age for gay legal consent in Hong Kong. He also got his victim to buy him presents including a pressure cooker, a computer, printer and clothes after targeting the teacher in June after their one-night stand."

Wingnuts accuse Alaska Airlines of offering deals unavailable to those who are "sexually normal".

According to a new Hunter College national poll, Hillary Clinton is winning the gay vote: "In the first public, political survey ever conducted by a university-based team of scholars with a nationally representative sample of lesbian, gay and bisexual (LGBs) Americans, results released today show that Senator Hillary Clinton has the support of 63 percent of LGB likely voters in the Democratic primaries, followed by Senator Barack Obama with 22 percent and John Edwards with 7 percent. The Hunter College Poll also finds that during the process of 'coming out,' LGBs become more liberal and more engaged in the political process than the general population."