The reason for Jonathan Rhys-Meyers recent arrest for drunk and disorderly behavior in Dublin revealed: his mother's death.

Fossil of world's largest bug discovered: "Found in a German quarry, the claw is 46cm (18ins) long, suggesting the sea scorpion was 2.5m (8ft) long – almost two feet longer that it was previously thought the aquatic creatures grew to. Because land-based scorpions and spiders are believed to have descended from the sea scorpion, scientist believe the discovery means that they also may have been even bigger than had been believed."

Oprah contestants go apeshit over her favorite things – video.

Bush pushing through regulations that will further restrict the ability of HIV-positive people to enter the United States: "This is a big disappointment, given the rhetoric of the Bush administration that the US was making it easier – because the new regs simply add more heavy burdens for the HIV-positive traveler."

Gloves are off. Clinton mocks Obama over foreign policy experience: "Voters will have to judge if living in a foreign country at the age of 10 prepares one to face the big, complex international challenges the next president will face. I think we need a president with more experience than that, someone the rest of the world knows, looks up to and has confidence in." Obama shoots back: "Dick Cheney and Don Rumsfeld have spent time in the White House and traveled to many countries as well, but along with Hillary Clinton they led us into the worst foreign policy disaster in a generation and are now giving George Bush the benefit of the doubt on Iran. The real choice in this election is between conventional Washington thinking that prizes posture and positioning, or real change that puts judgment and honesty first."

Dennis Quaid and Cedars Sinai speak out: Quaid twins tragedy "preventable".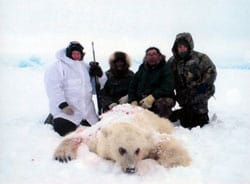 Canadian Polar Bear "harvest" risks population collapse: "In Canada, government hunting quotas encourage killing male polar bears over female ones. The theory is that, because females rear the bear cubs, losing one female polar bear will have a more serious impact on the population's ability to sustain its number. As a result, at least two thirds of polar bears killed in Canada each year are male, according to a separate study that will appear in a forthcoming issue of the journal Wildlife Biology. Research has shown that the policy has significantly reduced the ratio of males to females in polar bear populations across the Canadian Arctic."

Madonna's daughter Lourdes offered part in new Harry Potter film.

Facebook automatically opting in its users to privacy-violating pyramid scheme for its partners?

"Ex-gay" therapy hits Egypt.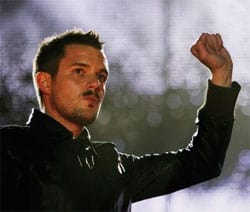 Please don't let Santa shoot Brandon Flowers.

Crews mop up oil spill at San Francisco's gay beach.

Two groups of scientists announce they are able to create embryonic stem cells from ordinary skin cells: "The breakthrough marks the beginning of a new era for stem cell biology and could be the end for cloning as an alternative way to produce stem cells. One expert said cloning was now 'dead in the water'. Using the new technique, scientists were able to 'rewind' adult cells back to their embryonic state. The process paves the way for stocks of stem cells that can be turned into any of the 200 or so tissue types in the body."

Lance Bass kicks off the holidays at Bloomingdale's.

Outrageous: U.S. Military demanding that wounded vets give back their signing bonuses because they are unable to serve out their terms due to injury.