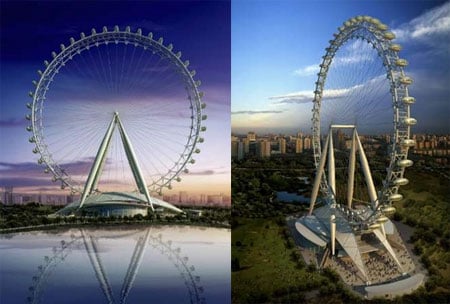 Please welcome Jon Barrett, with this week's tech news about what the Dell dude is up to these days, urinal games, light-emitting wallpaper, China's massive amusement rides, a new photo-sharing application, and forthcoming aid for your red wine hangover.

Assuring that their country will be known for more than GHB-laced children'€™s toys, workers in China began construction this week on the world'€™s largest Ferris wheel. The $99-million, 680-foot Great Wheel of China is being built in Beijing by the same company that created the 239-foot London Eye. It is expected to have 48 air-conditioned cars that carry 40 passengers each.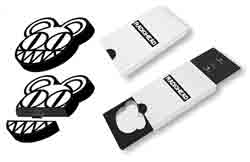 Only about 38 percent of people who have downloaded Radiohead'€™s In Rainbows album actually paid for the download, according to Internet research firm comScore. The band released the album online and asked fans to name their own price. Of those who did pay, comScore said Americans paid an average of $8.05, while people from other countries spent an average of $6. Radiohead, however, released a statement calling the numbers "wholly inaccurate." The band'€™s old label, EMI, is now offering all of Radiohead'€™s past studio albums and one live album in a number of formats, including uncompressed WAV files on a custom Radiohead Bear USB drive, for between $83 and $163.

Scientists at UC Berkeley have created a device that can sniff out the amount of biogenic amines in red wine — €"thought to be the cause of the pounding red wine hangover/headache. The device is still in prototype form €"and it'€™s about the same size as a briefcase, €"but researchers say they'€™re working on a PDA-sized model that could, someday, make it easier for you to get out of bed Saturday morning.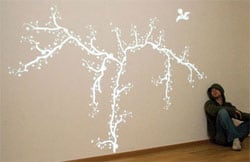 Popgadget alerted us to this amazing light-emitting wallpaper by Dutch designer Jonas Samson. "€œTurned off, the wallpaper is just like any other regular wallpaper, but once turned on, light patterns start appearing on it, turning the wall into a work of art and another source of light for your apartment."€ Unfortunately, it looks like the product is still in the development stage, and there is not yet any purchasing information on the designer'€™s site.

Production on 24 has been put on hold because of the writer's strike, but College Humor has a new video that imagines what the show would have been like if it had been made in 1994—complete with dial-up modems, dot-matrix printers, and pay phones.

Facebook this week revealed an advertising plan that, according to the New York Times, turns every member into a spokesman for advertisers. The site now gives advertisers the ability to create their own profile pages and then will let users identify themselves as fans of a product. In an example from the Times, "€œeach user'€™s news feed will contain items like '€œBobby Smith is now a fan of Toyota Prius.'"€ Then friends of Bobby's would see Toyota banner ads throughout the site. The site'€™s initial roster of advertisers include Coca-Cola, Blockbuster, Verizon, Travelocity and Conde Nast.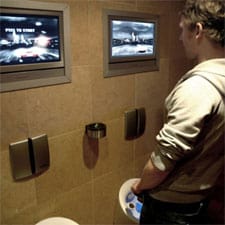 Belgium police have banned a urinal-based racing game that was installed at GamePower Expo in Gent. According to Endgadget, the game let guys drive with their pee and then warned them against drunk driving if they weren'€™t driving their "car" well enough.

Google on Monday announced plans for the Open Handset Alliance, a partnership between the Internet company and cell phone makers like Motorola and Samsung, service providers like T-Mobile and Sprint, and semiconductor companies like Qualcomm and Intel. The plan is an attempt by Google to revolutionize the cell phone industry by turning more handsets into powerful mobile computers. As part of that effort, Google said it is developing new software technology and will give it away to the phone makers, who are expected to start selling Google-powered phones by the second half of next year. In a separate announcement, Google said it will introduce 3,500 Internet-enabled gasoline pumps around the country. The pumps will provide users driving directions and information on local attractions.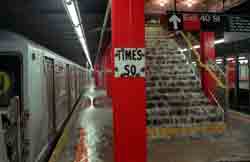 The New York State Metropolitan Transportation Authority (MTA) is making plans for what could become the largest text message and email alert system in the country. Switched.com reports: "€œThe MTA said that, following massive flooding of the NYC subway tunnels on August 8, the need for such a system became clear. The alerts will inform passengers about construction, train re-routing, and unplanned disruptions."€ No word when the program could be up and running, but it is expected to draw up to a million subscribers.

Remember the Dell Dude? He's now a waiter at Tortilla Flats, a restaurant in New York City's West Village.

If you'€™re addicted to taking photos with your mobile phones (as I am) €"and then want to share them with your friends, check out Radar. Send a photo via email to your Radar account and then everyone you'€™ve invited as a friend can see it and, better yet, can comment on it (either online or on their phones).