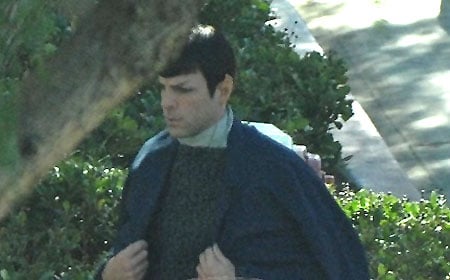 Last July I posted about the casting of Zachary Quinto as Spock in JJ Abrams new Star Trek film. Behold the first image. They've been shooting in California in some sort of converted chapel. There are lots of lower quality shots here.
Below (left), Quinto talks Sylar and Spock. On the right, a behind-the-scenes look at a recent GQ Taiwan photo shoot.
Here are a few selected scans. Quinto is not the most conventional looking actor, but that's certainly what makes him stand out.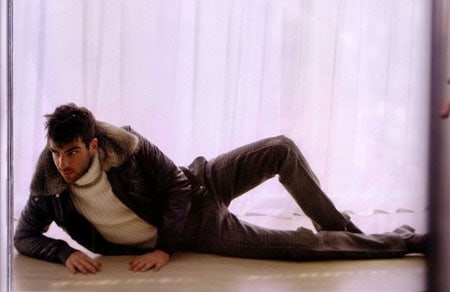 Quinto fans, don't miss…
Flashback: Heroes' Sylar Hits the Sauna [tr]