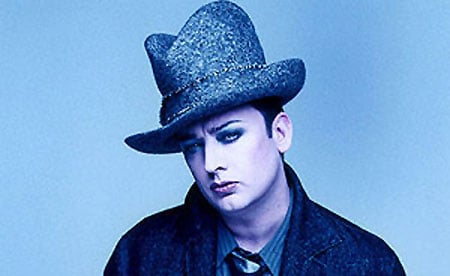 George O'Dowd is back in trouble.
Last April, Norwegian male escort Auden Carlsen claimed that pop star-DJ-fashion designer Boy George had met him on the dating site Gaydar and called him to his flat where George and another man chained him by a hook to a bed, took photos of him in "kinky gear", and threatened him with whips and sex toys. The male escort, Auden Carlsen, also claimed that he "only agreed to go to his flat at midnight as a £400 photographic model and not as an escort."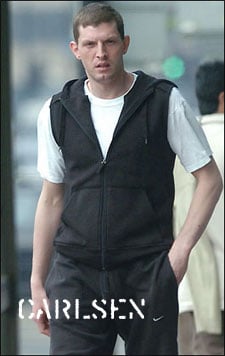 Now, George has been officially charged by Scotland Yard for false imprisonment of the 28-year-old man and must appear before the Thames Magistrate next week.
At the time, Carlsen said: "It's ironic that his biggest hit was 'Do You Really Want To Hurt Me?' — because I'm sure he did want to hurt me. I was convinced I was going to die…George said he was popping out for milk at 5am. I heard him come back and I walked into his bedroom wearing just my white underpants and a T-shirt. I was jumped on by George and another man. George handcuffed me to a hook by the bed as they held me down."
Carlsen reportedly escaped by ripping the hook he was chained to from the wall, and fleeing the apartment to a nearby newsstand where he called police.
Last May, George's brother Kevin O'Dowd defended his sibling: "The bloke (Carlsen) has done a far bit of modelling for our clothes shop, so how can what he said be true? George isn't at all annoyed at the allegations, in fact, he thinks it's hilarious. Yeah, he was arrested, but the police are always going to follow it up when someone makes a complaint like that."
Apparently some legitimacy was discovered in that follow-up.
Previously
Male Escort Accuses Boy George of Bondage Kidnap [tr]
Brother of Boy George Comments on Bondage Kidnap [tr]