Neo-Nazi group targeting gay politicians: "Openly gay Chapel Hill (NC) Town Councilman Mark Kleinschmidt is the target of a bunch of online neo-Nazi thugs who have compiled a list of out gay elected officials, or as one put it, 'List of Open and Unapologetic Faggot Politicians.'"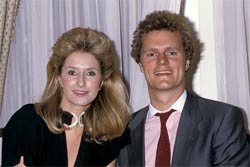 Gay gossip cabal: "Whatever Paris Hilton is, she came by it honestly."

Watch Barbara Walters "most fascinating" segment on David and Victoria Beckham.

Brazilian President announces LGBT summit: "President Luiz Inazio Lula da Silva of Brazil has announced the country's first National Conference of Homosexuals, Bisexuals, Transvestites and Transsexuals, a controversial event that will be held in May 2008 with the explicit endorsement of the government's Special Secretariat for Human Rights. According to officials, the event will seek to develop directives that allow public policies and a national plan that promotes the rights of homosexuals to be implemented. The conference will also work on strengthening the "Brazil Without Homophobia" program."

Britney Spears has a new man in her life: Jesus Christ.

Fugitive anti-gay shooter arrested in Atlanta: "A fugitive task force arrested a 30-year-old man on charges he shot at two young men while making derogatory comments about homosexuals outside a predominantly-gay Midtown bar in October. Tommy Lee Gresham, 30, of Cobb County is facing a charge of aggravated assault, Atlanta police Officer Darlene Harris said. The Southeast Regional Fugitive Task Force arrested him Tuesday afternoon after a Cobb County police officer spotted the wanted man and followed him home. Greshman, nicknamed 'Stretch,' is accused of shooting at two young men Oct. 19 outside the WETbar, located on Spring Street, after he followed them from a nearby gas station. Neither man was seriously hurt; one had a graze wound and the other was hit by ricocheting shrapnel, Harris said."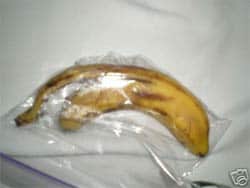 Hey bidders, those of you who miss out on David Beckham's half-eaten corncob from Wellington, New Zealand may still be able to get in on Andy Roddick's half-eaten banana from the Davis Cup!

Protests cause Grenada to re-think not allowing gay cruises to dock there: "Several hotels received visitor cancellations after the Toronto Star reported last week that the country was questioning whether to allow entry to gay cruise ships, tourism minister Clarice Modeste-Curwen said in a statement yesterday. Some protesters also wrote the Canadian government asking that aid be cut to Grenada's Port of St. Georges where cruise ships dock, she added. 'This does not augur well for our tourism sector.' She said: 'We will continue to welcome all visitors and we will work, along with our population, to ensure that their time and ours will be enjoyable. Grenada respects the rights of all persons of all persuasions and lifestyles.' Left unmentioned was that homosexual relations remain illegal in Grenada. The government's position was reached 'following several days of consultations on the matter involving tourism officials and various stakeholders,' the minister's statement said."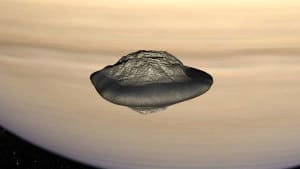 UFO Moons: "Two of Saturn's small moons look eerily like flying saucers, new observations by the Cassini spacecraft reveal. The moons, which lie within the giant planet's rings, may have come by their strange shape by gradually accumulating ring particles in a ridge around their equators. The Voyager spacecraft discovered the moons, called Pan and Atlas, in the early 1980s. Pan, which is 33 kilometres wide, orbits Saturn within a gap in the planet's A ring called the Encke Division (scroll down for image), while the 39-km-wide Atlas orbits just outside the A ring. Both moons have a flattened shape, being wider than they are tall. But their uncanny resemblance to UFOs only became clear recently, when Cassini viewed them with its powerful cameras."

New NowNext takes a look at the funniest gay rumors of 2007.

Robbie Williams to return to Take That after all? Mom: "On the question of him doing something with them, I feel that will happen. It would be something he wanted to do. I'm thrilled that out of all the negative stuff that happened, there's now something great happening. Take That were excellent when they were all together and they are excellent now."