Following the murders of two gay black men on Chicago's south side in the past month, authorities are wondering if a serial killer may be responsible: "On November 17, 24-year-old Larry Bland was shot to death in his Englewood home. Bland, a security guard at Northwestern Hospital was shot more than once after struggling with a man who had entered the house through an unlocked basement door. Then on December 23, 47-year-old Donald Young, the choir director at Trinity United Church of Christ, was shot multiple times in his South Side apartment. His roommate found his body."

Spencer Pratt of The Hills turns down offer from Michael Lucas to appear in gay porn movie. Lucas: "He was born to be in a gay-porn blockbuster. Lucas Entertainment would do anything to be able to center our next major all-male production on Spencer Pratt."

Will Smith apologizes for Hitler remarks.

Harassment of gay teen prompts uproar, petition, review of policies at Pennsylvania high school: "Few days went by without his being punched, kicked or tripped by classmates at Susquehanna Twp. High School in Dauphin County. The teenager, an openly gay boy described by friends as kind and compassionate, said he was constantly harassed, though he never reported it to anyone, not even his friends. Finally, when classmates told him to 'go kill himself' to "make the world a better place," the teen decided he'd had enough. He said he left school in the middle of his senior year because he could no longer bear the torment."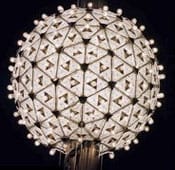 GREEN: Times Square New Year's Eve ball converted to energy-saving LEDs.

Thomas Morgan III, former president of the National Association of Black Journalists and reporter and editor at the New York Times, dies at 56 of AIDS-related complications.

Madonna to make directorial debut with Filth and Wisdom at the Berlin International Film Festival in February.

Southwest Airlines makes attempt to land in gay market, misses runway?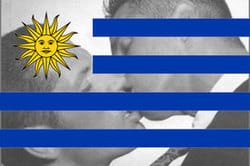 Uruguayan President Tabare Vazquez signs first nationwide same-sex civil union law in Latin America.

Florida Governor Charlie Crist "not moved" to support Florida marriage amendment. Perhaps too much "moving" might rattle a few skeletons out of the closet.

"Homosexuality is a human condition": Mayor of Rome criticizes Catholic political leader Dr. Paola Binetti for resisting legislation that would bar discrimination on the basis of sexual orientation.

Do you believe: Chastity Bono and Cher developing reality show to help gays come out of the closet.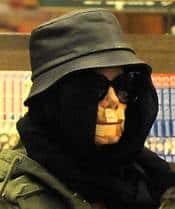 Mr. Cellophane: turns out that the reason Michael Jackson was so bandaged up the other week was because his five-year-old son accidentally smacked him in the face and his (plastic) upper lip collapsed.

Newark, New Jersey gay voguing balls finding a new place in the city's culture: " The city's gay ball subculture — in which men and women compete in rituals of posing and runway walking, sometimes as the opposite gender — is earning a place for itself in civic life, with outreach efforts and charity drives. And nowhere is that more surprising than in Newark, a city with no openly gay nightlife, where the 4-year-old murder of 15-year-old lesbian Sakia Gunn, killed for rejecting a man's advances, is still invoked as a symbol of intolerance. The houses, which have a combined membership of more than 100, are now touted by politicians as a significant force in the fight against AIDS and discrimination."

Hilton sisters get lump of coal from grandpa.

Oregon's same-sex couples eagerly await the new year and its new benefits.

David Beckham flattered: "I'm very honoured to have the tag of gay icon. Maybe it's things like (the fact) I like to look after myself, I like to look smart and presentable most of the time."