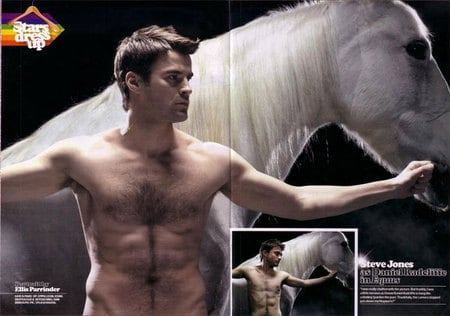 Former Welsh Versace model turned TV presenter Steve Jones, who is probably not too well known on these shores (he works for Channel 4 in the UK), was asked to do his best Daniel Radcliffe for Heat magazine. He comes off kind of like Radcliffe's hairier daddy.
Said Jones: "I was really chuffed with the picture. But frankly, I was a little nervous as I know Daniel Radcliffe is hung like a donkey (pardon the pun). Thankfully, the camera stopped just above my Hogwarts!"
Actually, I'm glad we didn't have to see warts of any kind.
Related…
Daniel Radcliffe Equus Promos [tr]
(source)