Domestic partners bill revived in New Mexico.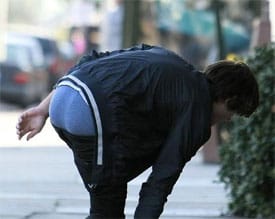 Zac Efron treats paparazzi to unique version of 'Blue Moon'.

Anti-gay marriage speakers meet with resistance from Vermont audience after proclaiming "Marriage can be the union between man and woman or it can be the union of any two people. Vermont cannot have both." Audience member: "It's nonsensical that marriage can't have multiple meanings. That's simply scare tactics." Outright Vermont launches statewide outreach effort: "A rainbow-colored bumper sticker, a "queer-mobile" that travels to remote and rural areas, paid spots on the radio, an online resource and a monthly newsletter are all strategies for a queer youth visibility campaign launched Thursday in Burlington. Outright Vermont, the state's largest 'queer' organization in its 20th year that works specifically with youths, wants to make Vermont the most "queer-friendly" state in the country – one person at a time."

Tom Cruise producing partner Paula Wagner speaks out about Scientology video leaks: "I am not a Scientologist, nor are most of the people Tom and I work with, but that doesn't mean I can sit by silently while he is attacked for his religious beliefs. As a film-maker and an American, I feel strongly that an individual's religion should have no bearing on their professional life."

Actress Suzanne Pleshette dies at 70.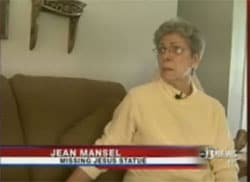 Michigan neighborhood kidnaps devout dachshund owner's Jesus statuette: "We are holding Jesus ransom until you clean up the poopie from your wieners and trust us we see you take your wieners for long walks w/out picking up their poopie in our yards. This has upset us dearly so please clean up all the weiner poopie, if you want to see Jesus unharmed."

Gay porn Marine Matt Sanchez paranoid that a "gay jihadist" stalker/crank caller is out to defame him!

NYT on how the MRSA staph 'superbug' story went viral: "On Monday, a team of researchers led by doctors from the University of California at San Francisco announced that gay men were "many times more likely than others" to acquire a new strain of drug-resistant staphylococcus, a nasty, fast-spreading and potential lethal bacteria known as MRSA USA300. And sure enough, the study, published online in the Annals of Internal Medicine, was quickly picked up by reporters round the world and across the Internet, including a London tabloid which dubbed the disease 'the new H.I.V.' But for gay men in the Castro neighborhood here, which was an early epicenter for the AIDS epidemic and a current hot spot for MRSA, the report also seemed to cast an unfair, and all too familiar, stigma on their sexuality."

High school principal apologizes for inviting anti-gay pastor Ken Hutcherson to give lecture to students on civil rights.

Paula Abdul wants you to dance like there's not tomorrow.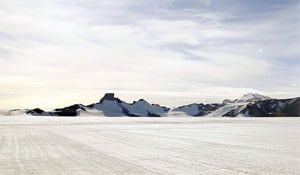 Could volcanoes be facilitating the melt of the Antarctic glaciers? "In an article published Sunday on the Web site of the journal Nature Geoscience, Hugh Corr and David Vaughan of the British Antarctic Survey report the identification of a layer of volcanic ash and glass shards frozen within an ice sheet in western Antarctica. 'This is the first time we have seen a volcano beneath the ice sheet punch a hole through the ice sheet' in Antarctica, Vaughan said."

That chick Mariah Carey dishes out new album cover.

Spencer Livermore: the most powerful gay man in British politics.

LOGO to screen Brother Outsider: The Life of Bayard Rustin all week.

Indiana wingnuts irate at lawmaker's refusal to hear proposed constitutional amendment banning same-sex marriage: "Rep. Scott Pelath, D-Michigan City, who is chairman of the House Rules and Legislative Procedure Committee, said today that the most urgent issue facing the state is property taxes, not same-sex marriage, which already is banned by Indiana law. 'I'm not planning on having a hearing,' Pelath said. 'The short session (of the legislature) was designed to deal with emergencies. We have a very serious problem with the property tax system, and we don't have any gay marriages in Indiana.' The Senate committee plans to debate the amendment Thursday, but Eric Miller, who has pushed for passage of the amendment as founder of the conservative group Advance America, called that 'disingenuous.' The legislature, he said, is dealing with plenty of issues besides property tax reform and has the time to debate and vote on this amendment before its March 14 deadline."