Sir Ian McKellen named a Companion of Honour, a Commonwealth Order given to Britains who have made outstanding achievements in the arts, literature, music, science, politics, industry, or religion. Said the outspoken actor: "Coming out, coming out, coming out. That's the only thing I've ever done, really. That's what it can say on the gravestone. That will be the obituary."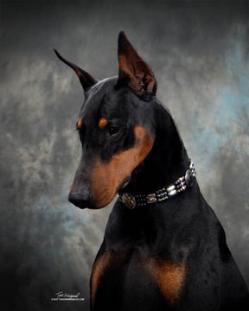 Woof: Ptown Doberman pinscher earns spot in Westminster Kennel Club show in February.

Neptune, New Jersey to swear in gay mayor: "Bishop, who will be sworn in at noon Tuesday for his second three-year term on the committee, is also expected later in the afternoon to be picked as mayor for 2008. When that happens, Bishop will be one of two openly gay mayors serving this year in New Jersey, and one of only three in the state's history. But Bishop, who owns the Melrose Inn in Ocean Grove, doesn't want his sexuality to be the focus of his tenure as mayor. 'It really is a small piece of what makes me who I am. It's as much a piece of me as owning my own business, or having spent years in corporate America. Is it true that probably my experience influences how I approach problem solving? Yes, but they all play into that, and they all make me into who I am.'"

The year in Pink: 2007's celebrity gossip in a flash.

Producers "in discussions" with network about American Gladiator Alex Castro's porn past.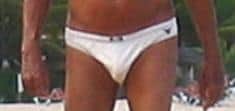 Giorgio Armani struts his white-Speedoed stuff in the Caribbean.

Blistering NYT editorial on Bush and the state of America: "Out of panic and ideology [after 9/11], President Bush squandered America's position of moral and political leadership, swept aside international institutions and treaties, sullied America's global image, and trampled on the constitutional pillars that have supported our democracy through the most terrifying and challenging times. These policies have fed the world's anger and alienation and have not made any of us safer… The White House used the fear of terrorism and the sense of national unity to ram laws through Congress that gave law-enforcement agencies far more power than they truly needed to respond to the threat — and at the same time fulfilled the imperial fantasies of Vice President Dick Cheney and others determined to use the tragedy of 9/11 to arrogate as much power as they could."