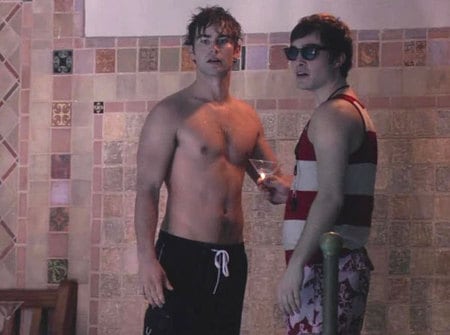 In a calculated attempt to get more skin on Gossip Girl (and who's complaining?), last week's episode featured the rich kids having an unauthorized pool party at the school swimming hole (which looked suspiciously like a dressed-up version of Chelsea's London Terrace apts). So, here's a little break from all the caucusing that's been going on around here lately.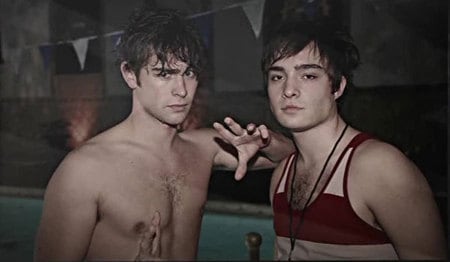 One more AFTER THE JUMP…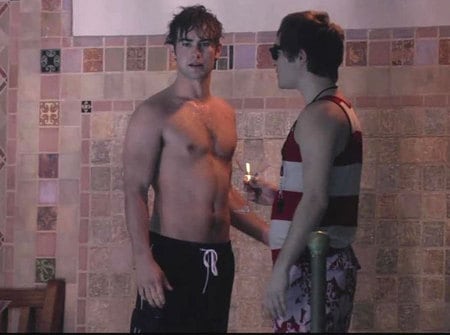 P.S. – In a recent interview with Cosmo Girl, it was noted that Crawford chums around with Taylor Kitsch of Friday Night Lights.
You may have missed…
The Many Pre-Gossip Girl Faces of Chace Crawford [tr]
Penn Badgley and His Great Gay Hope for Gossip Girl [tr]
(image source)