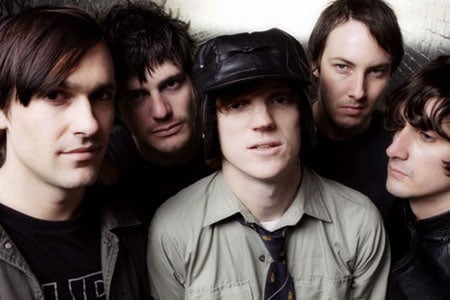 Unlike Silverchair's Daniel Johns, Nathan Hudson (center), lead singer of the Australian alt pop band Faker, did tell the world he's gay over the weekend.
Said Hudson: "My association with being gay was that it was bad and dark and not good for you. I had trouble finding people to look up to. I'm happy to talk about being gay for that kid in the suburbs who's 15 and scared."
Congrats to Hudson on coming out into the light.
Here's Faker's video for their single "This Heart Attack".