These are the first shots released from Filth & Wisdom, Madonna's directorial debut, which will be premiering in the Panorama sidebar at the Berlin Film Festival which begins on February 7th.
The shots feature Eugene Hutz, the Ukrainian frontman for gypsy punk band Gogol Bordello, and the movie is described as "a low-budget music-based comedy." It also features Richard E Grant and Stephen Graham (Gangs of New York).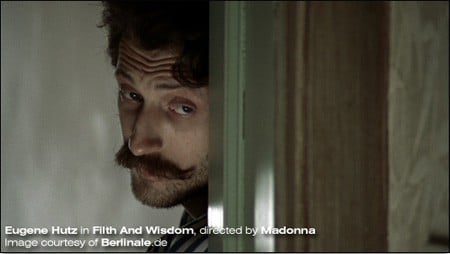 No doubt she's hoping her directing will be better received than her acting.