As an honor to hall-of-famer Jerry West, the Los Angeles Lakers wore vintage uniforms in the first half of their game against the Celtics on Sunday night. In question was what psychological effect the fashion switch may have had on the score, as the Lakers lost to the Celtics 110-91. Most Lakers appeared intent on covering the thighs with some longer spandex leggings.
Celtics coach Doc Rivers said: "I don't know if it spurred anyone on, but I hope it gave everyone a history lesson in some ways. I thought it was a really classy move, and really cool to watch. I think it played in our favor, the atmosphere, because they had to get it from somewhere, and maybe those shorts helped us. I told Kobe, the one thing I know from this point on, our generation had better bodies than their generation, because they looked horrible in those shorts."
Kobe Bryant said he felt visually raped: "I don't know what it feels like to wear a thong, but I imagine it feels something like what we had on in the first half. I felt violated. I felt naked. It's one thing to see films with guys wearing those things. … I'd rather stay warm, man."
Mark and Donnie Wahlberg appeared to enjoy themselves.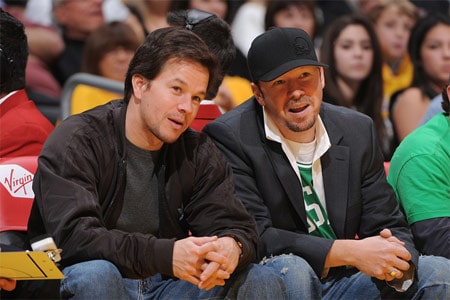 And shooting guard Sasha Vujačić appeared to have no problem with the costume change.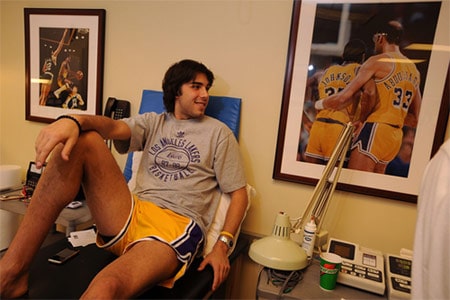 Boston 110, Lakers 91 [ap via yahoo]