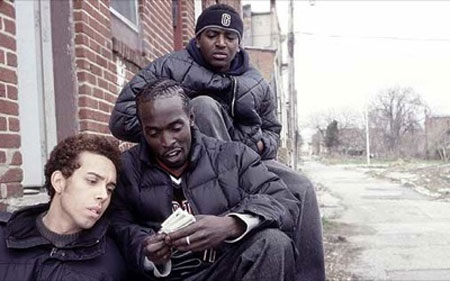 Barack Obama talked to the Las Vegas Sun about his favorite TV show The Wire, and named Omar, who is perhaps one of the most interesting gay characters ever written for television, as his favorite:
"I gotta say Omar's a great character. That's not an endorsement. That is not an endorsement. He is not my favorite person. But he's a fascinating character. He's this gay gangster who only robs drug dealers, and then gives back. You know, he's sort of a Robin Hood. And he's the toughest, baddest guy on this show, but he's gay, you know. And it's really interesting. It's a fascinating character."
SLOG has the full report, and a link to the audio interview.