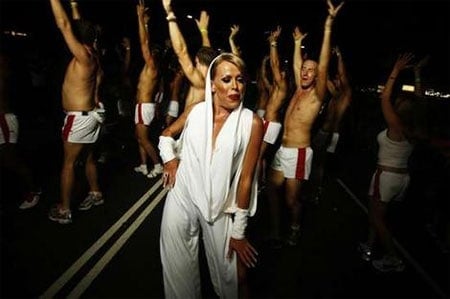 Gradual changes in clientele and tourism to Sydney's Oxford Street, accompanied by a surge in homophobic violence, has caused the Darlinghurst Business Lobby to label the street, which for so long anchored Sydney's gay community, a "buttcrack between two cheeks."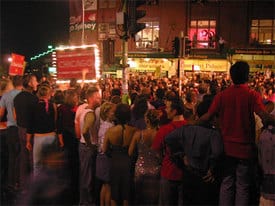 The increasing frequency of anti-gay attacks has left Sydney's gay community wondering what to do about the situation, Australian gay website Same-Same reports:
"The Sydney Morning Herald today referred to it as 'a dangerous strip dominated by 24-hour beer barns, noisy nightclubs and neon-lit convenience stores.' They talk about the violence, the crime and the gay bashings which have driven the culture out and have invited the 'seedy clientele' in…The Darlinghurst business lobby…report says that the area needs to become Sydney's cultural hub once more, but is it possible? 'The question is one of which audience Oxford Street should target for its evening economy: diners, concertgoers and theatre enthusiasts, or clubbers and binge drinkers?' asks the report. It says that Taylor Square doesn't 'currently function as a place at all', the night time economy is 'spiralling out of control to the extent where it damages surrounding businesses' and that the area risks turning into 'Kings Cross II – another nightclub economy.'"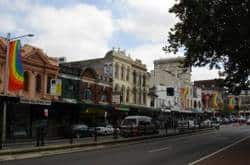 Same-Same feels the damage has already been done and it's time to fix it. A vigil has been planned for Australia Day (January 26) at 4pm, Harmony Park, near Surry Hills Police Station to try and rally the gay community, which it says has been stressed to the point of fatigue over homophobic violence and the authorities' refusal to properly investigate it.
The Sydney Morning Herald reports: "A spate of brutal attacks on gay men in Oxford Street has sparked an internal investigation of the Surry Hills police command – and a controversial campaign to rally gays behind a street protest against homophobic violence. The NSW Police Professional Standards Command, the branch that oversees internal investigations, has confirmed it will investigate the Surry Hills police complaints system after more than two years of allegations that officers have refused to record acts of anti-homosexual violence or investigate some bashings."
An annual parade marking the height of Sydney's annual Gay & Lesbian Mardi marches down Oxford Street on March 1st, some say perhaps for the last time.
Oxford Street Is "A Buttcrack" [same same]
One For All And All For One [same same]
Gays to go on the march after spate of attacks [sydney morning herald]
You may have missed…
Brutal Anti-Gay Attack in Sydney Ignored by Police [tr]
Series of Homophobic Attacks Hits Sydney's Oxford Street [tr]
Sydney Mardi Gras Parade Takes Oxford Street [tr]