Russian artist/photographer Slava Mogutin is not happy with the recent Marc Jacobs – Juergen Teller "Victoria Beckham in a bag" ad campaign concept.
A similar series of photos 'Ilya_Gucci' (2001) featured in Mogutin's book Lost Boys got a a lot of attention a few years back, and Mogutin says he'd like a check, please.
He writes: "Just for the record: the bag wasn't mine and I've never bought, owned or worn a single Gucci item. Ilya & I found that now famous shopping bag in the apartment in St. Petersburg where I was staying at in the winter of 2001. I could never imagine that this photo would be reproduced and exhibited endlessly over the past few years and end up in the private collection of Tom Ford. To me, it's an ANTI-FASHION image, 'a portrait of a body as merchandise,' as one critic put it."
More in the series can be seen on his site.
The other Teller photo, AFTER THE JUMP…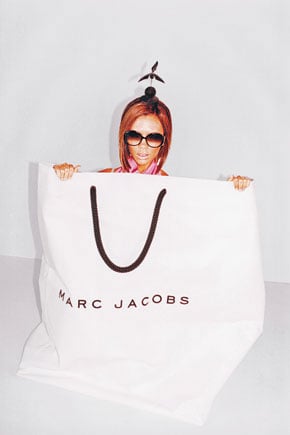 You may have missed…
Gay Clay Doll Created in Response to International Homophobes [tr]