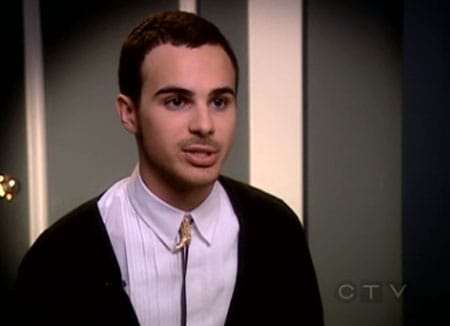 Adamo Ruggiero, who plays gay teen Marco Del Rossi in Degrassi: The Next Generation (which broadcasts in the U.S. on The N network), came out publicly in an interview with Canada's CTV web show eTalk.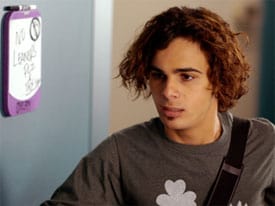 Said Ruggiero: "I think with what I've done on the show for the last six years, and you know, my place in the show I feel like is coming to an end and there is sort of a conclusion with Marco and I thought it was the perfect time to now speak up. The thing with DeGrassi is it's not just like the role that we're kind of playing, it's not just like this 'we're on TV and celebrity' thing but it really is — we've kind of become these role models and spokespeople for these issues and I thought, you know, I was learning and I learned and what better way to kind of share my knowledge than right now."
Ruggiero said it was difficult at times because his personal life mirrored his character's self-discovery on the show: "I was growing up at the exact same time that my character was growing up. He was questioning things that I was questioning and I was just a kid and I'm completely petrified and you don't really understand or know where you fit in or who you are, and my character's asking these exact same questions, but he moved along a little faster than I did – for TV time's sake. I think it really scared me. I think I suddenly had this kind of third life. There was the composed life and the TV life, and then there was my personal life in a way. So it was a little overwhelming in the sense that everything that I was feeling and all the questions I was having was kind of being broadcast to the world and it kind of in a way made me revert even more back almost because I didn't know how to confront it myself. Or the reaction…It's just time to talk."
Check out Adamo's entire interview here.