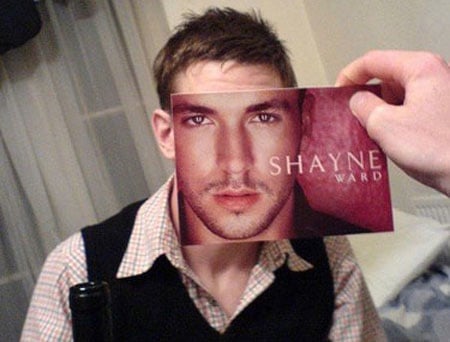 In this week's tech news, Jon Barrett looks at in-flight Wi-fi, sex with robots, HBO on Broadband, Turks angry at YouTube, the Macbook Air, Shayne Ward wannabes, and globular sound design.

A friend at work forwarded an email with a bunch of these "sleevefaces," which according to Sleeveface.com, means one or more persons obscuring or augmenting any part of their body or bodies with record sleeve(s) causing an illusion." Then, I found this post on Boing Boing, which led me to the Sleeveface Flickr pool and the Sleeveface Facebook group. If you like the Shayne Ward version, by John Rostron, you'll definitely want to check out the others.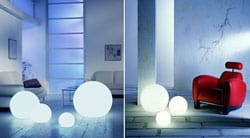 Unplugged.com found these incredible looking Moonlight Speakers that promise to not only offer 360-degrees of sound but also very sexy lighting. The company's website suggests that the polyethelene globe comes in almost any color, but it doesn't list a price.

The BBC announced on Thursday that it was partnering with MySpace to offer archived news and entertainment programming for viewing and embedding to subscribers of the BBC Worldwide channel on MySpace TV According to Business Week: "Shows will include surreal comedy show The Mighty Boosh as well as Doctor Who, Robin Hood and Top Gear."

HBO, meanwhile, announced earlier this week that it was launching an online downloading service in Green Bay and Milwaukee, Forbes reports. HBO on Broadband will be available to Time Warner Cable customers. The company, which has not said when the service will roll out to other markets, will offer 600 titles each month on its website, with 400 of those available at any time.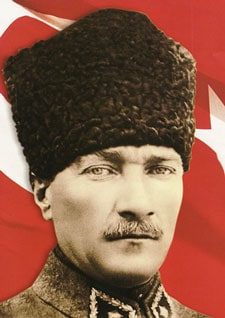 YouTube has been banned in Turkey for having clips available that insult the first president and founding father Mustafa Kemal Ataturk. This is the second time the site has been banned in the country. The first came about 10 months ago. As Daily Tech reports: "The supposed clip in question compares Ataturk with a monkey."

Southwest Airlines is putting Wi-Fi on four planes starting this summer. Reports CNET: It's unlikely that travelers will be able to plan their itineraries in order to fly on one of these planes. But those who do get to use the service should find that it's more consistent service than what's being offered on Jet Blue. That's because Jet Blue uses ground-to-air service, while Southwest will use satellite-to-plane.

The new MacBook Air won't hit stores for a couple more weeks, but it's already getting mostly mixed reviews. USA Today's Edward C. Baig loves the weight and the size but has a number complaints about the hardware shortcomings. Newsweek's Steven Levy has many of the same complaints but praises the Air's low temperatures when running. And The Wall Street Journal's Walt Mossberg says that he loves the design but that the computer has a number of shortcomings, including a non-removable battery, the paltry one USB port, and the missing DVD drive. "The result is a beautiful, amazingly thin computer, but one whose unusual trade-offs may turn off some frequent travelers."
[via Switched]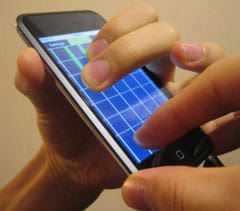 Now, thanks to the application PocketGuitar, you can turn your iPod Touch or iPhone into a touchscreen guitar. And listen up pluckers: this thing uses the songs that are already on your 'pod. To install, launch the Installer, choose Sources, and add http://podmap.net/apps to your repositories.

According to David Levy, the author of Love and Sex with Robots interviewed here by Steven Colbert, we're going to be having sex with robots—and falling love with them—within five years. That kind of make one wonder: Do you think we'll be able to marry robots before the government acknowledges the right of gay people to marry one another?