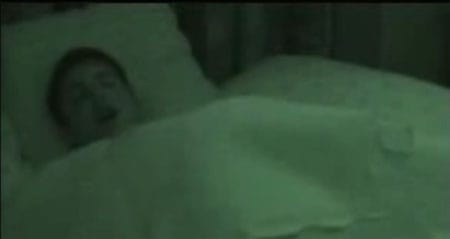 This year's Big Brother 9 was positioned as a veritable love fest as couples are paired up with 'soul mates' whom they sleep with every single night. No doubt the set-up has the potential of providing viewers of the live feeds some hot and heavy after dark action, which was what they got last night.
Matt received a special under-the-covers favor from his partner Natalie. He's totally aware he's doing it for the cameras too as he gives them a big smile when he's finished.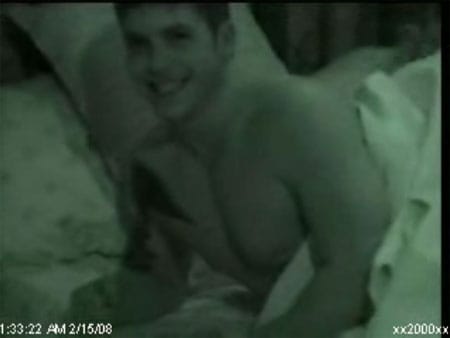 Clips AFTER THE JUMP, plus A SPOILER. Though there's no nudity, given the audio the clips are probably not safe to watch at work.
It's too bad Neil and Joshuah were split up so early, considering they already had a kiss in before Neil left voluntarily.
However, there are rumors floating about that Matt "is bisexual and very open about it."
Shock Overnight Developments for Gay Team on Big Brother 9 [tr]