Cuban Culture Minister Abel Prieto supports same-sex marriage: "I think that marriage between lesbians, between homosexuals can be perfectly approved and that in Cuba that wouldn't cause an earthquake or anything like that."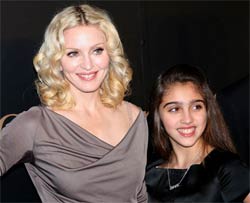 Lourdes: Madonna in training? Scientology meets Kabbalah at Malawi charity event. Rosie O'Donnell blogs over Tom Cruise: "my tommy was there / handsome as ever / he makes me smile / i love that guy."

Concerned Women for America pleased as punch that they soon may be able to discriminate against gays in Florida.

Marc Jacobs fashion house embroiled in bribery probe: "The former superintendent of Manhattan's 69th Regiment Armory, James Jackson, has been indicted on charges of demanding more than $30,000 to allow the space to be used by the designer and for other events. Marc Jacobs International allegedly made payoffs to Jackson through the designer's public relations firm, KCD Public Relations, to reserve the national historic landmark on key dates, New York State Attorney General Andrew Cuomo said at a press conference Wednesday. Neither Marc Jacobs International nor KCD was accused in the indictment, which was unsealed Wednesday. Cuomo said the investigation was continuing to determine if payments to Jackson, who was a public employee, constituted a crime. While the designer is cooperating fully with the probe, it could face charges of its own. A spokesman for the attorney general's office told WWD, 'Marc Jacobs International is the subject of an ongoing criminal investigation by the attorney general and we cannot comment further.'"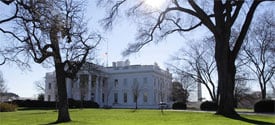 Art and architecture group calls for entries on redesign of the White House.

Politico: five reasons Clinton should be worried.

Top commander of detentions at Guantanamo Bay confirms existence of secret camp: "Somewhere amid the cactus-studded hills on this sprawling Navy base, separate from the cells where hundreds of men suspected of links to al-Qaida and the Taliban have been locked up for years, is a place even more closely guarded — a jailhouse so protected that its very location is top secret…Guantanamo commanders said Camp 7 is for key alleged al-Qaida members, who must be kept apart from other prisoners to prevent them from retaliating against long-term detainees who have talked to interrogators. They also want the location kept secret for fear of terrorist attack."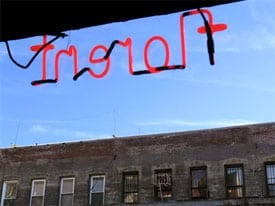 Florent restaurant being forced out of New York's meatpacking district. FLASHBACK: Destination Florent.

Who let Britney Spears out of the psych ward? Parents statement: "As parents of an adult child in the throws of a mental health crisis, we were extremely disappointed this morning to learn that over the recommendation of her treating psychiatrist, our daughter Britney was released from the hospital that could best care for her and keep her safe. We are deeply concerned about our daughter's safety and vulnerability and we believe her life is presently at risk. There are conservatorship orders in place created to protect our daughter that are being blatantly disregarded. We ask only that the court's orders be enforced so that a tragedy may be averted." Spears hits Beverly Hills hotel as if nothing ever happened.

Two gay guys: Why are some gay men so mean?

Sex it up: Big Brother 9 producers to turn off A/C in order to get contestants to strip. "When this group of 16 singles enters the house, they will be told they are being matched up with their 'soul mate,' a stranger who may prove to be their true love or their worst nightmare. Whether there is a love connection or not, once paired up, the Houseguests' life in the game depends on their partner. They must strategize, plot and scheme together as a couple for a chance at the prize. These 'lovebirds' will live together as a couple meaning they will sleep in the same bed, hold Head of Household as a couple, be nominated for eviction as a pair, and if the time comes, say their goodbyes together upon eviction."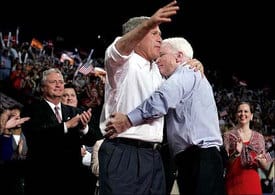 Caving to far right: McCain skips promised vote on economic stimulus plan.

Wayne Besen: How are we paving the way for the first gay president? "In order for our Obama to fulfill his or her potential, it is essential that the GLBT movement runs serious presidential candidates in the next election cycle. That's right, "candidates" in the plural – meaning we run a Democrat and a Republican. The Democrat would play the role of Jesse Jackson – a trailblazer that will lose badly, but earn respect and lay the groundwork for the future. This sacrificial lamb will be known as "the gay candidate," so when our gay Obama is finally ready – he or she can transcend sexual orientation and win – or lose – on the merits. It is also crucial we run a credible Republican, in order to articulate the case for gay rights in front of conservative audiences. This not only would make the other candidates uncomfortable in their gay bashing, but this candidate could serve as a role model."