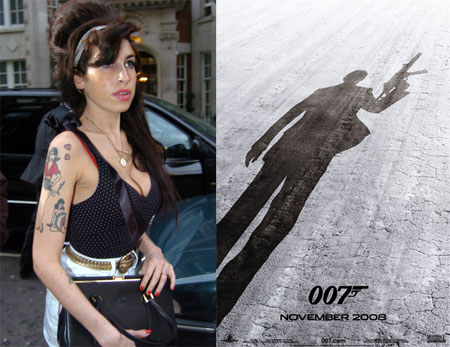 Last week, news spread that Amy Winehouse was on the shortlist to sing the title track for the new Bond flick Quantum of Solace (for which a graphic teaser poster was released last week – above, right).
Daniel Craig threw water on the speculation to MTV: "Why is everyone ramming Amy Winehouse out? It's just way, way off that. Everyone's speculating about it but we've got other things to deal with – there's no point in writing the song for a movie when we haven't got a movie."
Perhaps Craig will change his tune now that Winehouse is a five-time Grammy winner.