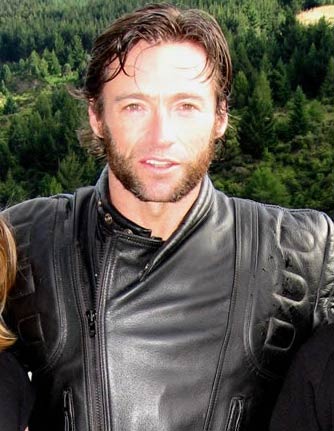 Hugh Jackman is back in leather and sideburns for X-Men Origins: Wolverine, shooting in Australia and New Zealand. The film explores Wolverine's pre-X-men days and Logan's early life, and is set to arrive in theaters in 2009. Grr.
(source via Cinematical)
UPDATE: Well, they aren't exactly Wolverine shots, but there's nothing wrong with Jackman any old time.
Previously
Hugh Jackman: You Can Leave Your Hat On…or Not [tr]
Hugh Jackman Entertains at the Beach [tr]
Jackman to Meet Marsden in Brokeback on Broadway? [tr]