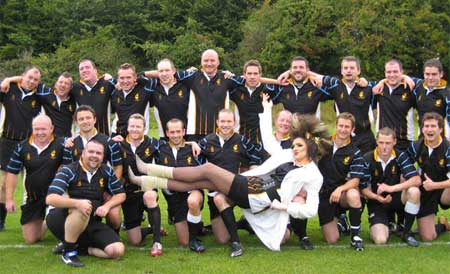 Northern Ireland's first gay rugby team The Ulster Titans have come under fire from Minister for Culture, arts and Leisure Edwin Poots who claims the team is "promoting a form of sporting apartheid," according to the BBC.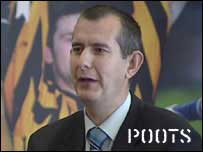 Said Poots: "I just cannot fathom why people see the necessity to develop an apartheid in sport. It would be unacceptable to produce an all-black rugby team or an all-white team or an all-Chinese team. To me it's equally unacceptable to produce an all-homosexual rugby team and I find it remarkable that people who talk so much about inclusivity and about having an equal role in society would then go down the route of exclusion."
Apparently Poots didn't read the fine print on the team's website, echoed to the BBC by team founder Declan Lavery: "We are the Ulster Titans Rugby Club, open to all men regardless of age, experience, race or sexual orientation. Northern Ireland's first team identifying with gay men and we are committed to equality, inclusion and the greatest sport in the world."
So, Mr. Poots, you are free to join should you so wish. I'm sure they'd even let you wear drag.
Poots hits out at gay rugby team [bbc]
(team photo source)
Recently Rugby News
Jawbone: Technology We Can Get Behind [tr]
British Rugby Star Ben Cohen Says Sport Ready for Gay Player [tr]
Fresh Off Beefcake Blitz, Ben Cohen Prepares Return to Rugby [tr]