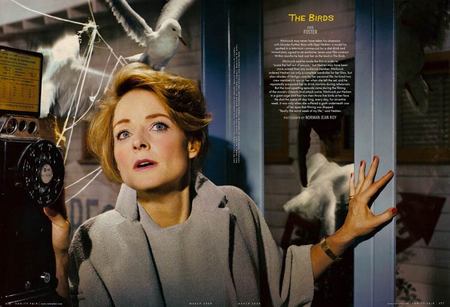 Here's Jodie Foster in The Birds shot by Norman Jean Roy from Vanity Fair's great Hitchcock homage in the Hollywood Issue. AFTER THE JUMP, a few more of my favorites…
Marion Cotillard in Psycho shot by Mark Seliger, Seth Rogen in North By Northwest and Emile Hirsch and James McAvoy in Strangers on a Train both shot by Art Streiber.
Finally, Tang Wei, Josh Brolin, Casey Affleck, Eva Marie Saint, Ben Foster, Omar Metwally, and Julie Christie in Lifeboat shot by Mark Seliger.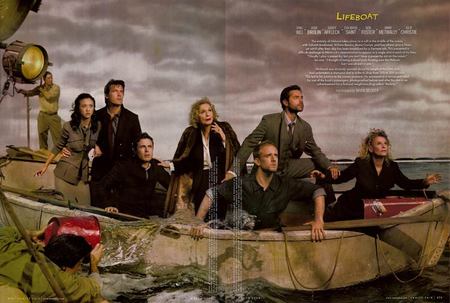 Related
Jodie Foster Thanks Her "Beautiful Cydney" in Award Speech [tr]
First Look at Josh Brolin as SF Supervisor Dan White in Milk [tr]
Diane Lane: Gay Men Lust for My Husband Josh Brolin [tr]
Emile Hirsch, Josh Brolin, James Franco Sign on to Milk Film [tr]
(source)