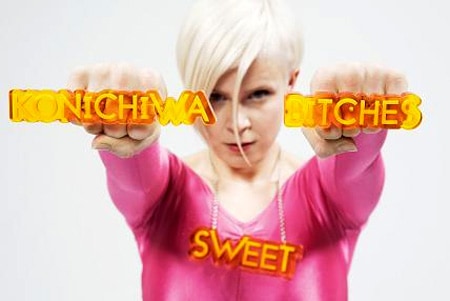 Robbie Daw presents a weekly pop music update here on Towleroad! Robbie runs his own pop music site called Chart Rigger.
Today Andy and I have something a bit different for you in the form of an audio interview with Robyn. Speaking with the Swedish pop singer, who was in Stockholm when she called, was just as I expected it to be: amusing, informative and even a bit surreal; as you'll hear, her godchildren were in the background playing the entire time, and at one point Robyn breaks from our conversation to yell at them in Swedish when they begin fighting! She also goes into great detail on how forming Konichiwa Records three years ago — her own label to distribute her latest album — led to the kind of success she never predicted.
The past twelve months alone have seen Robyn blow up online. Here in the States, for instance, she did three shows earlier this month and was taken aback at how her audiences knew all the words to the songs. (Robyn's self-titled album isn't out here till April 29. It'll be her first U.S. release since 1997's Robyn Is Here.)
Currently you can grab Robyn's digital single "With Every Heartbeat" and The Rakamonie EP. As well, she's featured on the "Fyre Department Remix" of Snoop Dogg's current hit, "Sexual Eruption."
As a bit of a side note, toward the end of the interview, I asked Robyn about two particular songs on her forthcoming album. It may seem like like she's being contradictory, since for the first song, "Be Mine!", she says she doesn't write about personal things that happen in her everyday life and for the second, "Bum Like You," she mentions that it was inspired by a relationship she'd had — but with "Be Mine!" she was referring to a specific scenario in the song's bridge being fictional.
Robbie Daw Interviews
Robyn

Maybe the geeks truly shall inherit! Here's a 45-second clip of Mariah Carey's "Touch My Body" video, which co-stars 30 Rock's Jack McBrayer and was directed by Brett Ratner.

Slide over, Clive. Proving that Perez Hilton (aka, Mario Lavandeira) just might be the queen of all media after all, the New York Times reports the following: "Mr. Lavandeira has been negotiating a deal that would provide him with his own imprint at Warner Brothers Records, a division of the music giant Warner Music Group, he said. This was confirmed by several other people associated with the talks who spoke on condition of anonymity because no deal has been made. The talks are preliminary, and an agreement is not certain, but Mr. Lavandeira could receive $100,000 a year as an advance against 50 percent of any profits generated by artists he discovers and releases through Warner Brothers, these people said."

TODAY'S NEW RELEASES: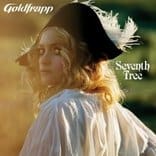 Discipline, the tenth studio album from Janet Jackson, and her first since joining the Island Def Jam label after a string of low-selling releases with Virgin.
Seventh Tree from Goldfrapp. It's a bit of a departure from their past up-tempo, dancier releases. Also available on iTunes is a remix EP for the album's first single, "A&E."
Dolly Parton's Backwoods Barbie, the title track of which is set to be used in the score for next year's 9 To 5 Broadway musical.
Erykah Badu's New Amerykah, which hopefully isn't overshadowed by the brouhaha over her latest hairstyle.