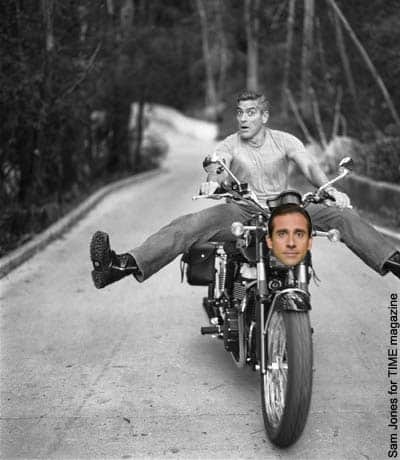 Is there any Hollywood leading man that can resist the charms of George Clooney?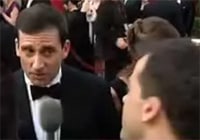 While we're familiar with his men's room rendezvous with Brad Pitt and his ongoing love affair with Matt Damon, and his obvious flirtations with Fabio, CBS News on LOGO's Itay Hod worked the Oscar red carpet and discovered that Clooney and Steve Carell also have a past.
When Hod encountered Carell on the red carpet, Carell said, "I saw George Clooney a couple moments ago. My heart palpitated."
Moments later Clooney explained Carell's weakness: "He can say that because I was with him one drunken evening, and he puts out."
By George, pretty soon folks might start believing him!
See the red carpet clip, AFTER THE JUMP…
Top image via Time magazine's cover story on Clooney.