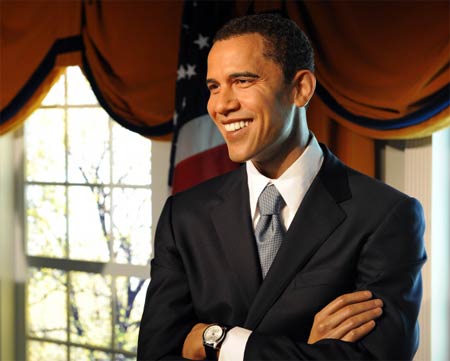 As Barack Obama's wax figure was unveiled at Madame Tussaud's in Washington DC yesterday, it appeared they had already elected the senator from Illinois.
As the figures were unveiled, Obama's figure was revealed to be standing behind the desk in the Oval Office. Bill and Hillary Clinton stood to once side, and JFK and Jackie Kennedy stood to the other. The figure was unveiled on the eve of the Potomac Primary. Today, delegates from Virginia, Maryland, and Washington DC hang in the balance.
It's not over till it's over.
See the unveiling video here.