BOOK: Clark Gable was gay for pay. "David Bret's angle on Clark Gable is this: Gable was 'gay for pay' and 'rough trade,' and he enjoyed having sex 'for bucks.' In addition, he 'would sometimes scrub his penis until it bled' and used a device to prolong erections. If these tidbits from the book's first few pages aren't too much information for you, you're in luck. This breathtakingly trashy biography does not skimp on sordid anecdotes."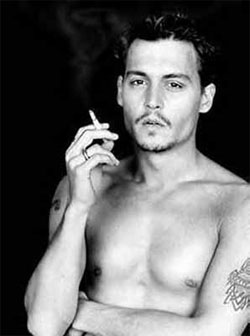 Johnny Depp the new, uh, face of Trojan condoms?
Gawker goes to the NYC Black Party.
T.R. Knight steps out with boyfriend Mark Cornelsen: We all have AIDS.
Survey shows increased support for gay marriage in Ireland: "Eighty-four per cent of respondents to an opinion poll conducted this month by Lansdowne Market Research said they supported civil marriage or civil partnerships for gay and lesbian couples. This is the same figure as a similar survey carried out in November 2006. However, 58% said gay and lesbian couples should be allowed to marry in registry offices, compared to 51% in the previous survey."
Did Heath Ledger father a love child?
Could Al Gore be brought in for clean-up duty at the convention? "Let's say the elders of the Democratic Party decide, when the primaries end, that neither Obama nor Clinton is viable. Let's also assume — and this may be a real stretch — that such elders are strong and smart enough to act. All they'd have to do would be to convince a significant fraction of their superdelegate friends, maybe fewer than 100, to announce that they were taking a pass on the first ballot at the Denver convention, which would deny the 2,025 votes necessary to Obama or Clinton. What if they then approached Gore and asked him to be the nominee, for the good of the party — and suggested that he take Obama as his running mate? Of course, Obama would have to be a party to the deal and bring his 1,900 or so delegates along."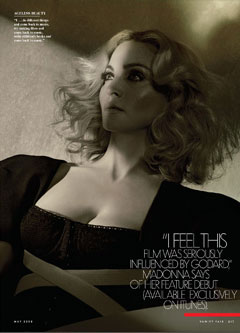 Madonna on the paparazzi: "The paparazzi are out of control. I haven't been to Los Angeles in quite a while, and I don't watch television here or in England, and I was told there's now a television show where the paparazzi are the stars of the show—is that true? That they film each other doing paparazzi jobs? Which gives them more fuel. I usually found that type kept their distance—they definitely do in England, because it's illegal to photograph children. But that's not how it is here. They get this close, and don't care how much they scare your children. Being famous has changed a lot, because now there's so many outlets, between magazines, TV shows, and the Internet, for people to stalk and follow you. We created the monster."
Gay couple faces harsh realities in move from New Jersey to Idaho.
Is Regent Entertainment circling gay publications Out and The Advocate?
HIV-positive Canadian Martin Rooney takes on U.S. travel ban: "I said I was on disability. He said what's my disability. I said I have HIV. He hauled me into a backroom. … He put on a set of rubber gloves to hold each of my fingers. Nobody else wore rubber gloves. Then he fingerprinted me, photographed me, ran me through the FBI's most-wanted list and told me to go back to Canada and not return until I came back with a waiver. I felt like I was being treated like a terrorist."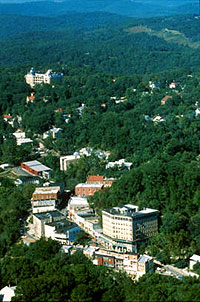 Arkansas gays converge on Eureka Springs for 'Diversity Weekend': "Homosexual and transsexual residents say that living in Northwest Arkansas has its benefits, such as the small-town atmosphere, natural beauty, and amenities such as shopping and restaurants. But many lament the limited social venues and a lack of connectivity within their own community. 'There is a fairly large population of people that are gay, lesbian or bisexual, but there is no community,' said Fayetteville resident J. Judd Harbin."
Ricky Martin battles human trafficking in Cambodia
Human rights groups halt concerts by 'murder music' singer Bounty Killer: "In Germany, Bounty Killer's performance in Essen was cancelled and other German concert dates are now in doubt as gay human rights groups are coordinating a Europe-wide campaign to halt his 'Deadly Alliance' tour of the Netherlands, France, Belgium, Italy and Switzerland."