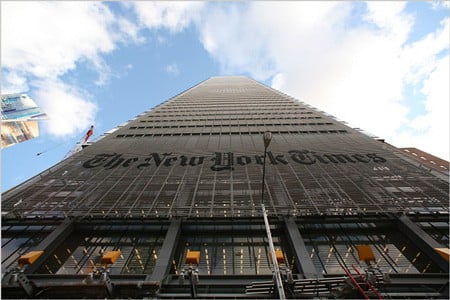 In this week's tech news, Jon Barrett looks at architecture that's not lazy, net acquisitions based on the Spitzer scandal, a new tool for back shavers, checking out the universe online, and the most anticipated video game of the year running on an iPhone.

Architect Bruce Fowle tells Metropolis that much of today's architecture makes us fat— because the elevator lobbies are nice while the stairwells are nothing more than concrete blocks with poor lighting at the end of the hall. But Fowle says he's been trying to design buildings that keep people fit. For example, in The New York Times building that Fowle designed with Renzo Piano he encased the stairwells in glass and made them so big that top execs sometimes go there to hold meetings.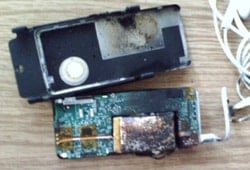 Government official in Japan have launched an investigation of the iPod nano after one 'pod reportedly spewed "chest high flames" and caused a bedroom fire in January. The targeted model is MA099J/A (or the old black and white plastic model), Engadget reports. Perhaps the explosion was a sort of celebration; MP3 players turn 10 years old this month.

A downside of the super-slim MacBook Air: It's so skinny that it might accidentally be thrown out with the trash. That's what happened to Newsweek's Steven Levy, who thinks the notebook got mixed up with the Sunday Times and then recycled with the paper. "Can you really blame a guy for losing something that's called Air?" he asks.

Client 9 domain names were snatched up within minutes of The New York Times reporting news about a high-class prostitution ring that involved New York governor Eliot Spitzer, Wired.com reports. "The original story didn't name Spitzer directly, but I thought [Client9.com] sounded catchy, so I bought it," says Nick Galbreath, a Manhattan engineer who registered the domain for $10.13. Another domain, Client-9.net, went for $5.97. Meanwhile, Spitzer's lady friend, "Kristen" seen here on her MySpace page) has become an Internet meme, with a handful of mash-ups like this one mixing Snoop Dogg's "Sensual Seduction" with one of Kristen's tracks.


Back shavers rejoice. Razorba has updated the design of its War Hammer, a long piece of plastic designed to make sure any and all of you can have a silky smooth back—without ever tweaking your neck.

BoingBoing's Corey Doctorow lays out his "17 Tips For Getting Bloggers to Write About You." His number one piece of advice is to have a link. "Seriously: If you want bloggers to write about you, you need to have something linkable. Your upcoming TV show, protest march, product or soccer tournament is literally unbloggable unless you put it on the Web somewhere first." Find a link to the other 16 tips here.

BoingBoing also tipped us off to these great—and free—desktop wallpapers.

A new study says that driving with a hands-free phone is as dangerous as driving with a phone in your hand. The study, by Carnegie Mellon University, says that it's listening to a caller (rather than keeping both hands on the wheel) that is the main distraction to drivers.

Google is no longer earthbound with the launch of Google Sky, Google Mars, and Google Moon, amazing resources for astronomy buffs. See a video demo here.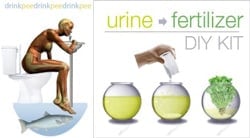 Here's an exhibit that should appeal to water sports enthusiasts and environmentalists alike: Drinkpeedrinkpeedrinkpee is a project and installation that opened at Eyebeam in New York City this week. It features a large-scale diagram—showing the role our bodies play in the water cycle—and then offers visitors a DIY kit for using pee as plant fertilizer.

TOWLETECH GUIDE TO THE TUBE
DUBYA SINGS: After YouTube took down a cell phone video recording of the president serenading the White House press corps, Salon's Scott Bateman put together this animated video to go along with an audio recording of Bush's song.
SPORE PHONE: Footage of the highly anticipated game running on an iPhone.
SEARCH ME: A new search engine inspired by Apple's Cover Flow.
VOICE WITHOUT A VOICE: A neckband that translates thought into voice.