Dan Savage lost his mother on Monday, and today penned a beautiful column about her. We offer our sincerest condolences. May she rest in peace.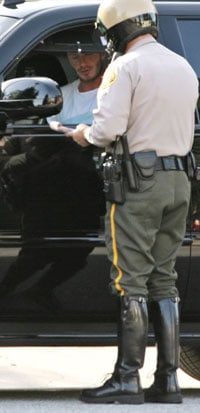 David Beckham in trouble with the law.

Open wide: Clay Aiken demonstrates amazing oral technique.

John Caldera, an aide to San Francisco Supervisor Ross Mirkarimi, will carry the Olympic torch in San Francisco today: "As someone who is openly Gay, Latino and a U.S. Navy Veteran, I have learned to respect the many subsets of our society. At times, I agree to disagree with those who have conflicing ideas ordeals than mine and at times, through respect and discourse, mutual understanding is possible but in the end I always remember the immortal words of the great humanitarian, John Lennon: 'All we are saving is give peace a chance…'" (via outsports)

Elsewhere in SF, gays protest the torch's arrival.

Keanu Reeves wants to sing show tunes.

Charleston's City Paper asks, is Lindsey Graham gay?

Gabriel Rotello at World of Wonder posts a comical reminiscence about an interview he once did with the late Charlton Heston: "Finally, someone sent word that the cameraman was ready and I rose to escort the tottering titan down to the basement. It was then that I discovered what a careless PA had missed. At the top of the stairs hung a huge, poster-sized photo of the queerest of all the queers, Miss RuPaul, in full drag, giving major attitude and practically screaming "I AM GAY, GAY, GAAAAAAY."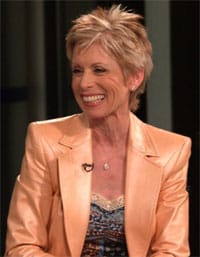 Dr. Laura gets weekly segment on FOX News.

Mysterious illness decimating bat populations in Northeast: "This summer, it could affect everything from outdoor barbecuing to farming. In one of nature's most efficient if little-known feats, bats consume as many as 1,200 insects an hour after emerging from their sheltering places every night. This prodigious airborne feeding substantially controls mosquito populations and helps prevent plant-eating insects from damaging crops. The long-term effect of what appears to be a major die-off of bats is not yet known, but the possibilities clearly worry scientists."

Regarding Brandon Davis' "faggot" outburst we posted about earlier. Davis told TMZ: "I would like to apologize for the poor word choice when provoked by the paparazzi on Thursday, April 3rd. They by no means reflect my views and upbringing. I was taunted by the photographers and when they used vulgar sexual remarks against my mother I reacted as any son would."

Query to the National Post: Can figure skating make you gay?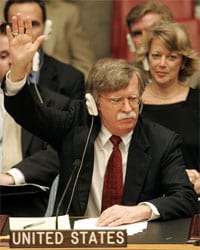 John Bolton, former U.S. Ambassador to the United Nations to speak at Log Cabin Republican convention in San Diego this weekend.

Diane Sawyer takes on Rosie O'Donnell.

Jeff Klausner, San Francisco's director of STD prevention and control, targeting gay cruising sites in effort to promote safe sex: "Over the past few weeks, Klausner has been working with the city attorney, the National Institutes of Health, the California Department of Public Health, and the Department of Public Health in New York, whose large gay community also uses social networking sites for sex, in an effort to track down Adam4Adam's thus-far-anonymous and secretive owners. His aim: To get the site to slap the equivalent of a surgeon general's warning on its hookup forums and at least make users aware of the dangers of the anonymous, multiple-partner unsafe sex that is its stock-in-trade."

Pushing Daisies has a gay character.