New York may soon no longer be the city that never sleeps.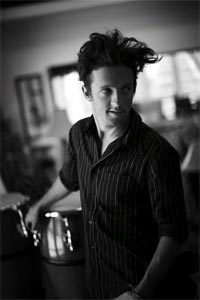 Jason Mraz on his new album and why he surrounds himself with gay people: "To me it's not an issue of gay or straight; it's just a coincidence that the people I hang out with happened to be … gay folk. And I, as a writer, have always written from a feminine side. I take yoga, and I practice my spirituality, to balance my heaven and earth, to balance my masculine and my feminine, you know? And I think what I find hanging out in the gay community, there's more of a balance in the masculine and feminine qualities in the lifestyle than in a typical straight relationship or just in a straight person."

Tori Spelling anoints herself a gay icon: "I'm a huge fan of gays. They love me; I love them. They consider me kind of a gay icon, which they've labeled me as."

Justice Department confirms inquiry into whether U.S. Attorney Leslie Hagen was fired because she is a lesbian: "Assistant U.S. Attorney Leslie A. Hagen was informed in 2006 that her contract working on Indian affairs in the Justice Department's Executive Office for U.S. Attorneys would not be renewed for a second year — despite receiving the highest possible performance reviews. When NPR first reported Hagen's case earlier this month, Sen. Patrick Leahy (D-VT) and Sen. Arlen Specter (R-PA) asked the Inspector General's Office and the Office of Professional Responsibility to confirm that they were looking into Hagen's case."

Jake Gyllenhaal stands underneath an umbrella – ella – ella.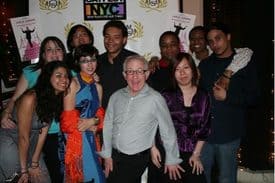 Leslie Jordan, who stars in the upcoming Sordid Lives, headlined a fundraiser on Monday night for NYC's Harvey Milk High School scholarship fund.

Harvey Milk City Hall Memorial Committee seeks donors to help fund cost of unveiling event on May 22, what would have been Milk's 78th birthday. More on the Memorial here.

In other Milk news, what is recognized as the first public tribute to Harvey Milk after his death, a mural painted on the side of the Duboce Park recreation center named in his honor, will soon be painted over. The city plans to paint a different work (also honoring Milk) on the rec center's east-facing wall, and place another memorial inside the building's lobby.

A FIRST LOOK at Project Runway winner Christian Siriano's appearance on Ugly Betty.

Next week, Law & Order: SVU will feature pro football player who is outed when his lover is murdered. This Bailey Chase, the player.

Animated Disney hunks become underwear models

Martha Stewart remembers her Chow, Paw Paw, who died last Saturday.

"Fearless" exhibit of openly gay athletes opens at San Ramon Valley High School in San Francisco's Bay Area.

Robert Downey Jr. sucks a mean thumb.

Jay Blotcher recalls the lessons he learned on the front lines of ACT UP. He'll be appearing tomorrow at NYU with other ACT UP alums at NYU's Cantor Film Center: "This wasn't some haphazard group—our media committee had members that were publicists at major firms. Michelangelo Signorile, my predecessor as media coordinator, applied showbiz-PR tactics to ACT UP and got us a lot of attention."