Bush disapproval rating breaks Gallup poll record: "President Bush has set a record he'd presumably prefer to avoid: the highest disapproval rating of any president in the 70-year history of the Gallup Poll. In a USA TODAY/Gallup Poll taken Friday through Sunday, 28% of Americans approve of the job Bush is doing; 69% disapprove. The approval rating matches the low point of his presidency, and the disapproval sets a new high for any president since Franklin Roosevelt."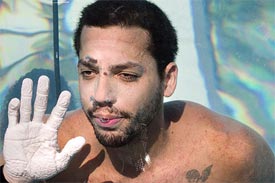 Breathe: David Blaine to attempt record-breaking inhale on Oprah.

Queer Month at Rhode Island College plagued by vandals.

"Possesses a V-shaped torso with a well-defined upper body, good bubble, developed calves and good chest thickness." Craigslist ad or NFL Draft profile?

Gay joke ban rejected by British House of Lords: "The television stars Rowan Atkinson and Christopher Higgins, who is himself homosexual, are among the prominent figures to have spoken out against the proposal to create a new offence of incitement to 'homophobic hatred'. …Peter Tatchell, the prominent homosexual rights campaigner, also spoke out against the measure, arguing that freedom of speech should be sacrosanct."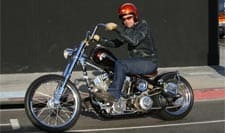 Brad Pitt is a ruff rider.

Gay-straight alliance challenged in Janesville, Wisconsin.

David Beckham to strip for Ellen Degeneres?

Market: Clay Aiken will premiere his new album to audience of housewives on QVC.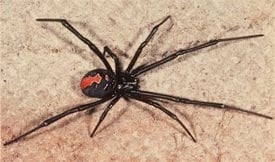 Plague of venomous spiders shuts hospital in Australia: "The black spiders with a red stripe, close relatives of the black widow, are about 2-4 centimetres (0.8-1.6 inches) long and common across Australia. Their bites can cause severe pain, muscle spasms and death, although no fatalities have been recorded since an anti-venom was introduced in the 1950s."

Methodists hold convention in Fort Worth, brace for debate on homosexuality: "…there will almost certainly be another round of heated debate and contentious votes over whether the UMC should change its official position that homosexuality is incompatible with Christian teaching and withdraw its ban on noncelibate gay pastors. Recent General Conferences have seen protests by gay-rights supporters. Eight years ago in Cleveland, some 200 demonstrators, including two bishops, were arrested for disrupting proceedings. Still, most experts believe the big tent of the UMC will hold, however the winds blow in Fort Worth. Some even say the denomination has turned a corner toward unity."