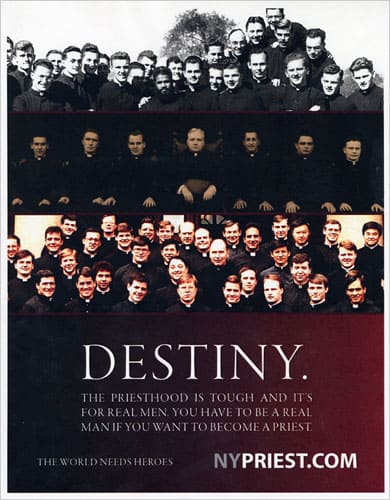 The Roman Catholic Archdiocese of New York has launched a new marketing campaign in an effort to recruit new meat men into the priesthood. The various posters focus on the priest as father, hero, martyr, etc.
This one, I assume, is for the gays.
Check out the rest of the posters here.