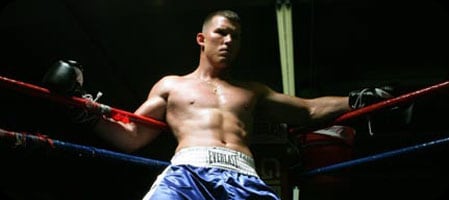 Kapow: ultimate fighters!


Marc Jacobs channels Andy Warhol.


Dutch dude takes nesting to new levels.


'Don't Ask, Don't Tell' lawsuit reinstated.


Indian lesbian couple burn in suicide pact.


John Cusack prefers the gay-loving Jesus.


British comic is the plus-size David Beckham.


Senator Robert Byrd weeps for Ted Kennedy.


Hot mystery surfer saves man's life, vanishes.


Anti-gay hate crimes: Sacramento and Boston.


Russian political meeting halted by flying penis.


Boyband mogul Lou Pearlman thrown in the clink.


Rainbow sky in the morning: earthquake warning.


So You Think You Can Dance shows off some skin.


Queer as Folk's Gale Harold moves to Wisteria Lane.


Dr. Sulu George Takei to marry partner Brad Altman.


Real World Dave demonstrates a shaving cream thong.


Portland elects openly gay mayor Sam Adams. (Video).


Gambian president announces plans to behead all gays.


Harvey Milk bust comes out at SF City Hall – 1978 news.


St. Paul baseball team hands out Larry Craig 'bobblefoot'.


McGreevey owes partner $250,000, denies he's dependent.


Mark Ballas not bothered by stereotypes or a man's tongue.


Vatican defrocks priest who abused Thomas Roberts, others.


UK grants asylum request to gay Iranian teen Mehdi Kazemi.


Florida GOP Rep. Bob Allen launches appeal of blowjob case.


Urban Outfitters billionaire a wingnut in progressive clothing.


THE TUBE: Lindsay Lohan, Idol, RuPaul, Guitar heroes, bitch.


John McCain rejects Hagee and Parsley after Hitler comment.


Mariela Castro presides over Cuba's largest-ever gay rights rally.


Boy George discovered hawking T-shirts at London street market.


Barack Obama draws massive crowd of 75,000 in Portland, Oregon.


Missouri GOP congressman attacks rival over 'San Francisco Values'.


Florence Henderson and Judge Judy welded together by pink lipstick.


Ellen Degeneres marriage: FOX reacts, Showbiz Tonight, John McCain!


MUSIC: Katy Perry, Nas, Pet Shop Boys, Jennifer Hudson, The Ting Tings.


PLUS: Sam Sparro, Sacha Baron Cohen, McConaughey, Harrison Ford.