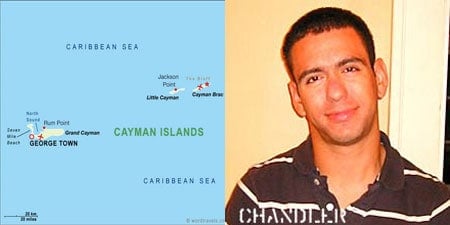 The Cayman Island same-sex kiss incident that led to the arrest of 23-year-old Massachusetts resident Aaron Chandler earlier this month has apparently shaken the anti-gay hornet's nest. Chandler was arrested and detained by police after kissing his partner on a dance floor. The island's Tourism Director later apologized. But the whole brouhaha has bigot officials worried that the island's tolerance of the incident will lead pastors to be punished for spewing their hate, and cause same-sex couples to seek it out as a vacation spot.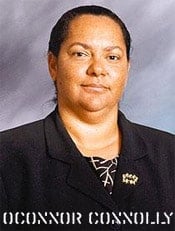 Said JP Julianna O'Connor–Connolly during her budget debate in the Legislative Assembly: "I must say that the news headlines of this past week…certainly have caused the conservative voters…to be a little bit leery. Assurances were given that these things wouldn't happen…now we have this test case…What happens when we get an Order in Council saying we have to [legalize gay marriage]? If (visitors) want to see that they can go to Los Angeles or Second Street in New York…is this the kind of tourism we want in the Cayman Islands? Are we just inches away from telling our pastors that they can't preach about this lifestyle? Or that they have to marry (same sex couples)? Once doubt enters in the equation that we have to pander to these people…then we are diminishing our faith in God. Each time, I get more and more concerned as I see a lack of commitment to these values."
In related news, it appears that the Cayman Islands Department of Tourism PR Officer is responding to letters of concern from potential visitors by cautioning that "while we absolutely do not discriminate against any race, gender or sexual preference we do sometimes feel uncomfortable with overt displays of intimacy."
In other words, be warned you may suffer the consequences should you decide to show any outward affection to your partner.
READ THE LETTER sent to one of our readers, AFTER THE JUMP…
***LETTER from CAYMAN ISLANDS dept. of Tourism***
Dear Mr. XXXXXXX,
Thank you for taking the time to contact the Cayman Islands Department of Tourism with your concerns. I can attest that since 2001, the Cayman Islands has confirmed a policy of non-discrimination and continues to graciously receive all visitors to our shores. Recently an isolated guest complaint sparked speculation of our policy. This is unfortunate and I wish to confirm contrary to speculation no one was charged with any crime. The Cayman Islands is a hospitable and traditionally very conservative country. While we absolutely do not discriminate against any race, gender or sexual preference we do sometimes feel uncomfortable with overt displays of intimacy. Every year more than a million visitors call on our shores and most are intrigued by and respectful of our cultural differences. I can state with absolute conviction that the Cayman Islands welcomes all visitors to its shores as well as families, divers, single travellers and people from all walks of life, and will continue to do so. I do hope that you will reconsider your decision regarding visiting the Cayman Islands.
With warm regards,
Jo Gammage PR Officer
***END OF LETTER***
Gay kissers raise doubt [cay compass]