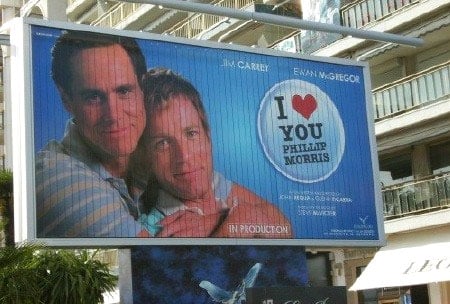 In Cannes, where the film festival has just kicked off, studios are flaunting their upcoming projects.
Jim Carrey and Ewan McGregor get snuggly on a billboard promoting I Love You Phillip Morris, the gay prison romance that's currently being shot in and around Miami.
Earlier this month I posted shots of Carrey and McGregor shooting a scene off the Florida Keys and Carrey and Rodrigo Santoro walking arm in arm in some period Versace threads.
The three have also been spotted in gay nightlife hangouts doing "research" for their roles.
(via Cinematical)